Gas Executives Forum: The New Downstream Dynamic
Gas distributors tell how their business strategies are changing in response to issues such as higher gas prices, electric M&A, LNG, and gas pipeline development.
Big changes are coming to the U.S. natural gas industry. As upstream developers work to expand capacity for importing liquefied natural gas (LNG), midstream and downstream players are asking questions about how these new resources will affect their businesses.
For gas marketers and distributors, LNG promises to bring greater price stability. But it also raises questions about long-term contracting, storage and pipeline capacity, and marketing strategies. To discuss these issues, assembled a roundtable of senior executives at U.S. midstream and upstream gas companies, including:
Ron Bertasi , President & CEO, Southern Company Gas;
Lawrence Downes , Chairman & CEO, New Jersey Resources and Chairman, American Gas Association;
Don Felsinger , President and COO, Sempra Energy;
Fred Fowler , President and COO, Duke Energy; and
Michael Jesanis , President and CEO, National Grid USA.
Fortnightly What's the biggest issue affecting the upstream gas industry in the United States today?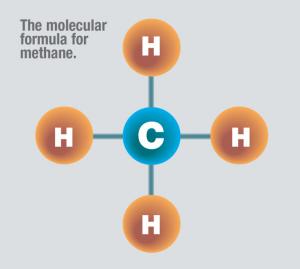 Downes, New Jersey Resources: First and foremost it's price. Price obviously is affecting our customers and making clear the need for comprehensive energy legislation. Price is forcing LDCs to consider new regulatory strategies that will encourage greater efficiency and conservation, and is determining the long-term options that will be pursued.
Fowler, Duke Energy: The overwhelming issue is the need to get gas supply back into shape, so we can get prices down to a more acceptable level. There are three ways to get additional gas supply: You can build the Alaska gas pipeline, open more lands to drilling, and import more LNG (liquefied natural gas). Probably the quickest way is to get as much LNG into the country as we can, and if you look at what the super-majors are doing, they are very much promoting LNG at this point.
Downes, New Jersey Resources: But this is not just about supply. Given the challenges we've seen in the last year or two, we need greater focus on efficiency, conservation, and alternatives. We need to talk to customers about the ways they use energy and how to do it more efficiently. There are things we can and must do on the supply side, but just as important is the focus on conservation and alternatives.
A point that tends to get lost in the discussion is the fact that the North American gas resource base is capable of meeting the increase in demand, but there is a problem with access right now. We need policy action to make resources more available for sensible development.
Bertasi, Southern Company Gas: Rising gas prices exacerbate another major issue that retail gas providers face, and that is bad debt and customer credit generally. It is part of the nature of the service we provide. Customers receive the commodity on demand and then pay after the fact, and that creates more credit risk for gas providers than for many consumer goods.
Supply and demand set the gas price, and as gas prices rise,