Boardroom Focus: Bringing Insight to Oversight
How to use the board of directors to build a more resilient enterprise.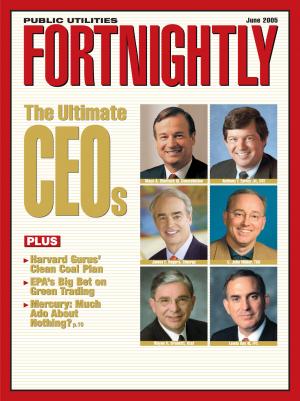 Utility boards of directors tend to resemble each other. Pick up any annual report and you're likely to find a group portrait comprising a representative of the investment community, a distinguished accountant, the president of a local bank, the owner of a small but growing local business, perhaps a venerated athletic coach, a responsible public activist-an assortment of indisputably sterling individuals representing the community served by the utility's franchise. Such a board reflects a "stakeholder" view of the utility as an enterprise engaged in the judicious balancing of multiple claims and interests.
These boards efficiently perform the legal functions expected of them, such as approving budgets, and audit reports and officer appointments. They review and approve Sabanes-Oxley compliance meaures. They receive briefings about the utility's business filled with facts, statistics, and organizational charts. They review significant business initiatives and investments and provide (usually) or withhold (rarely) approval. They receive binders filled with performance statistics. They proffer business judgment when solicited. Their very presence imposes a form and regularity to the enterprise, as well as a process discipline around important decisions. Their stakeholder sensitivities help ensure that the company remains sound, sensible, and mainstream.
This stakeholder model of board leadership is valuable and, in many respects, durable. It keeps the utility grounded in its multiple missions.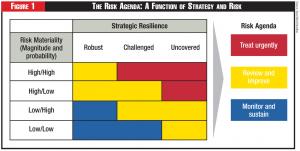 But this model is also under pressure today from two directions. First is a rising standard of diligence and prudence. Increasingly, statute and case law are placing on board members the burden of knowing with some specificity what the company is doing, not simply what management tells them the company is doing, and taking reasonable steps to ensure that the company's actions are in the interest of shareholders. The industry debacles of 2001, still fresh in the minds of board members, serve as strong cautionary examples of the perils of overreach.
From the other direction comes a rising standard of value performance. Regulatory reform, new wholesale markets, and industry restructuring have opened new opportunities for value creation. These opportunities have expanded the range of corporate aspirations and redefined what it means to be a superior utility. Investment analysts mutter dark warnings of a "growth expectations gap."
As boards address the six major areas of responsibility listed in Figure 1, many are finding that the first two-reviewing and monitoring corporate strategy-have become their greatest challenge. As standards of care become more stringent, and as value demands become more aggressive, the margin for error narrows and the overall level of risk rises. The strategic issues facing the board today are more complicated, the uncertainties greater, and the potential vulnerabilities both more consequential and harder to discern ( see Figure 1 ).
As a consequence, familiar patterns of interaction between utility board and management no longer seem fully adequate for either group. This inadequacy can express itself dysfunctionally, either through