Clean Air by 2015: The Billion-Dollar Compliance Race
Which utilities and states will be most affected by the new rules?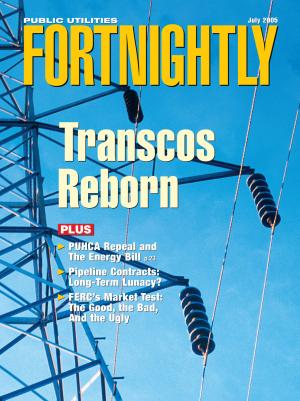 The May issue of Public Utilities Fortnightly  included a lengthy discussion by EPA officials of the Clean Air Interstate Rule (CAIR), explaining the details behind the landmark regulations in terms of benefits and costs  (see " The EPA Speaks Out:  The Clean Air Interstate Rule Explained "). But which states, companies, and generating units will be most affected by the new rules?
The CAIR rulings affect 28 Eastern states and the District of Columbia. Figure 1 illustrates the amount of annual emissions reductions from 2004 levels necessary to comply with the two phases (2009/10 and 2015) of CAIR. Twenty-six of the affected states were granted allowance budgets for annual SO 2 and NO X emissions. Two of the 28 (Arkansas and Massachusetts) are required to comply only with seasonal ozone limiting regulations and are exempt from annual caps under CAIR. The final rules excluded Kansas, based on new analysis of its contribution to downwind particulate emissions.
When full compliance is reached in 2015, SO 2 emissions will have dropped by more than 83 percent and NOX by nearly 81 percent since the Acid Rain Program was created under Title IV of the 1990 Clean Air Act Amendments. Today the 28 CAIR-regulated states account for more than 90 percent of the SO 2 and 77 percent of the NO X emissions from electric plants nationwide.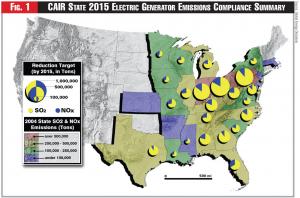 Table 1 summarizes the amount of reductions from 2004 levels by electric generating units necessary to comply with the CAIR rules:
The EPA regulations require the CAIR-affected states to develop a compliance strategy by September 2006. Utilities in the affected states will need quickly to decide where to put their money. The consensus is that most will, and already have begun, to invest in emissions controls; however, given the backdrop of high natural gas prices and implementation of state renewable standards (19 states and counting), some will opt to increase their generation portfolios with renewable energy or invest in new clean-coal projects.
Which States Are Affected?
Five states currently account for 39.3 percent and 27.9 percent of the nation's SO 2 and NO X emissions, respectively. Generating companies in Ohio (10.7 percent), Pennsylvania (9.9 percent), Indiana (8.2 percent), Georgia (5.4 percent) and Texas (5.2 percent) are the most heavily impacted by the EPA regulations. Of these five states, only Ohio (11.2 percent in 2003) and Texas (5.5 percent in 2003) reported a smaller share of SO 2 emissions last year.
To put the impacts of CAIR into perspective, consider Ohio-the largest state emitter of electric plant emissions. To comply with 2015 CAIR standards, 49 of Ohio's largest non-scrubbed units (16 GW) would need to be retrofitted with emission controls, and the cost would range from $4 billion to $6 billion. Since 33 of these 49 generating units were built more than 35 years ago, decisions to retrofit would need to be carefully weighed against investment in new generation and other compliance