New Jersey's BGS Auction: A Model for the Nation
Internet procurement may be used in other states.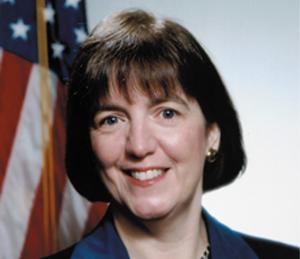 Since 2002, the annual energy auctions created and administered by the New Jersey Board of Public Utilities (BPU) have proven to be an innovative and successful way to meet our state's growing demand for electricity. We were the first state in the nation to procure most of its electric needs through an Internet-based auction. Our successful auction now serves as a template for other states, and is being considered for use by our neighbors in Pennsylvania, Delaware, and Illinois. Moreover, our auction is being lauded by economists and other industry professionals for its efficient allocation and explicit pricing of risk to market actors who wish to provide utility service.
The development of the New Jersey auction arose from our early experience with deregulation. In 1999, our state legislature passed the Electric Discount and Energy Competition Act, which assumed that residential and small-business consumers would jump at the opportunity to choose their electricity supplier. Many of these customers, however, found little incentive to incur the cost of becoming an educated energy consumer. Thus, most remained "rationally ignorant," preferring instead to have someone else choose their energy supplier for them. Even those few who were interested in shopping around found little or no savings due to retail price caps that did not expire until the summer of 2003.
We thus were confronted with the quandary of how to harness the economic forces of competition for customers who have little incentive to shop around for their electricity. The BPU responded by creating the basic generation service (BGS) auction, which created a new market participant—the wholesale bidder—to purchase energy on behalf of residential and small commercial customers. The wholesale bidder bids to serve a fixed percentages of a utility's load (called a "tranche"). The utility then enters into rolling three-year contracts with the lowest-cost bidder. The staggering of the auctions helps mitigate the market-timing effects and price differences of any particular bidding period.
Because energy costs represent a substantial expense for large commercial and industrial (C&I) customers (more than 1,250 kW), they often are motivated to educate themselves regarding supply choices. Consequently, they either must shop for electricity themselves by signing bilateral contracts with competitive suppliers, or pay hourly spot prices in the PJM wholesale market. In fact, 64 percent of these customers—about 1,200 accounts—already have switched to competitively supplied electricity. This number is even higher from a load perspective—in excess of 84 percent. This group has expanded slowly but steadily over the past two years.
At the BPU, we are cautiously aggressive when it comes to expanding the spectrum of hourly priced customers. While accurate price signals may provide significant economic benefits to individual customers and the system as a whole, we also must consider metering and billing costs, and overcome any significant educational hurdles that might stand in the way. Therefore, we will keep