By Executive Decision
Energy Trading & Risk Management: A better framework for making decisions is required to ensure earnings stability and shareholder value in the utilities industry.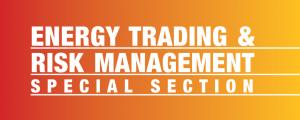 Despite the fact that companies are refocusing attention on their traditional utility businesses, the current utility environment has become both complex and risky. Electric utility restructuring has resulted in the inextricable integration of the regulated and competitive models, which has created greater exposure to emerging and volatile fuel and energy markets; more stringent environmental requirements; more focused standards for reliability and customer service; and major requirements for capital spending to support generation and transmission infrastructure.
At the same time, in response to corporate scandals such as Enron and WorldCom, there has been a substantial increase in external scrutiny from regulators, rating agencies, investors, and shareholders reinforced by the formalized accountabilities defined in the Sarbanes-Oxley legislation. Rating agencies have imposed stricter standards—both quantitative and qualitative—for companies to maintain investment-grade credit ratings. Shareholders have successfully introduced resolutions to ensure transparency and, in some cases, to restrict management discretion. Boards of directors also are being held more accountable for their fiduciary responsibilities.
Though investors were satisfied with the era of stability and predictability prior to the Enron bankruptcy, today investors are looking for growth, while demanding both price stability and predictability. Companies with understandable growth strategies are trading at higher P/E multiples than companies that appear to have limited opportunities or do not have a well-articulated plan. In addition, companies with higher perceived risk profiles have been penalized in the market. These differences in shareholder value become increasingly important as M&A activity in the industry increases and companies with higher P/E multiples are able to use their strong stock values as currency to complete acquisitions.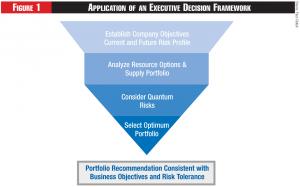 Against this backdrop of uncertainty, volatility, intense external scrutiny, and intolerance for unattained goals, utility executives are required to make both tactical and strategic decisions to ensure growth in shareholder value. Although utilities are refocusing attention on their traditional utility businesses, it is clear that the traditional utility decision-making framework is not sufficiently robust to meet the needs of today's utility executive.
Why Historical Decision Frameworks Failed
Traditional utility decision systems were designed to optimize outcomes in a far more stable and forgiving environment. Most rely on financial analyses based on single-point "most-likely" forecasts, supplemented by sensitivity analyses. Although the financial forecast often is used to determine broad corporate budgets, the rigor underlying the forecast and the sensitivity analyses can be forgotten when specific decisions are made throughout the year. For many companies, the result is a compartmentalized and inconsistent decision process. A common view might be developed in support of the formal forecast process, only to have different groups then formulate their own assumptions to support specific proposals, often ignoring or basing