After EPACT: A Mad, Mad Scramble for Talent
The Energy Policy Act of 2005 makes human resource challenges even more significant.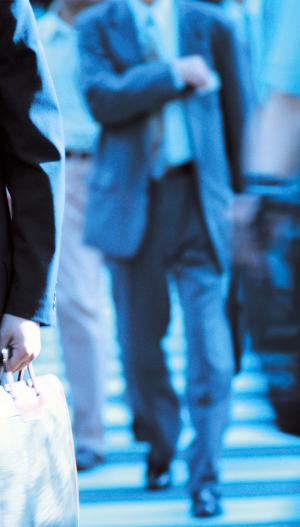 As the industry struggles to address the awesome challenge resulting from the near-term retirement of the baby boomers—approximately 40 to 50 percent of the industry—a more complex and threatening storm is building that is sure to bring the industry to its knees.
Hidden in the 1,700-plus detailed pages of the Energy Policy Act of 2005 is a set of regulatory requirements that will redefine the technology, leadership, training, culture, compensation, job design, and organizational models currently employed in the industry.
The complexity of the human resources (HR) challenge can be seen in the diverse number of problems the Congress attempted to resolve through the new legislation (Congress passed its previous energy bill in 1992)—issues around establishment of energy markets (market monitoring and security constraints), repeal of the Public Utility Holding Company Act (PUHCA), liquefied natural-gas siting, national transmission corridors, nuclear plant construction, and recommendations pertaining to the blackout of 2003. Provisions also aim to overcome some of the provincial views held by certain states.
Reliability, Reliability, Reliability
Front and center are the reliability issues, which will force a major technological and human resource paradigm shift upon the industry. For instance, Congress already has directed the Department of Energy and Federal Energy Regulatory Commission (FERC) to issue a report on transmission system monitoring that will make real-time information on the functional status of all transmission lines within the interconnections available to transmission owners and regional transmission organizations (RTOs) in the Eastern and Western interconnects.
The expertise required to design and run a system that could represent the Eastern Interconnect in real time simply is mind boggling. The obvious question is, who will build and run such a venture? Should it be the electric reliability organization (ERO)? The RTOs? The regional goverments? The technology simply is not in place today to accomplish such a task. Such an effort probably would require specially designed field metering and telemetry from the tens of thousands of breakers, generating facilities, and capacitor banks.
The historical dispatcher who grew up in a regional system and relied for the most part on the transfer of tribal knowledge as the primary means of learning the job simply won't be able to function in the future. Tomorrow's dispatchers that oversee the mega markets will operate a vast array of engineered systems to facilitate their real-time decision making. The training and certification of these individuals and the reliability coordinators charged with independently evaluating the stability of the grid will need to take a quantum leap forward.
Historically the protection philosophy primarily was around equipment protection. The protection systems of the future will need to take into consideration both equipment protection as well as the segmentation of major grid configurations during periods of instability.
As the industry is well aware, protection engineering for a given