East Vs. West: Growing the Grid
The models and motives behind tomorrow's transmission expansion.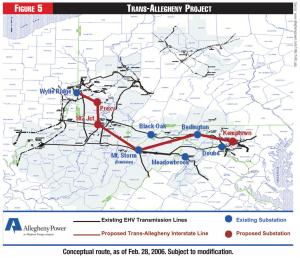 had sponsored a cost-benefit study, conducted by Cambridge Energy Research Associates, showing a boost to AEP's bottom line from new off-system power sales revenues, plus significant consumer savings for ratepayers residing in the high-cost mid-Atlantic states who would buy the cheaper exports. In essence, those predictions have come to pass, but there remains a large potential for additional market exploitation. Now AEP's new project would mine that vein even further.
Money on the Table. For example, in a separate presentation designed to justify AEP's integration into PJM, consultant Michael Schnitzer (Northbridge Group) had testified before FERC on behalf of Exelon on the potential for capturing economic rent in exporting power from the Midwest to Mid-Atlantic:
""The generation mix in PJM and in the Midwest are quite different. … The ability to import more coal energy into PJM and displace gas energy can be quite valuable. … During 2003, a positive spread of $10/MWh or more was observed for approximately 1,500 hours, or 17 percent of the year."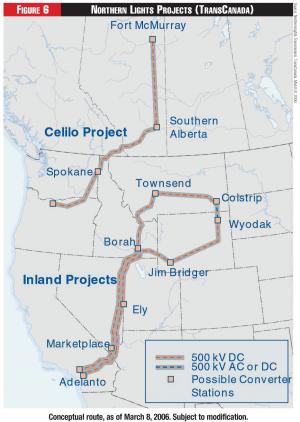 Schnitzer then noted how much money was being left on the table by failing to develop the necessary long-haul transmission capacity to exploit and capture this rent:
"During these hours," he explained (when coal is on the margin out West, and gas on the margin back East) "an uneconomic level of physical transmission service, relative to regional LMP markets, can be quite expensive. For example, 500 MW of foregone import capability under these circumstances could 'cost' $10,000 per hour, or $15 million if there were 1,500 hours per year where coal was available to displace gas. For 1,000 MW of foregone import capability, the cost could be twice as high, or $30 million per year." 4
Now jump ahead about two years and see what has happened to markets and prices with the integration of AEP (plus Commonwealth Edison, Allegheny Power, and Dayton Power & Light) into PJM. In short, with some key exceptions, spot locational energy prices have started to even out across the PJM grid area. Nothing can illustrate this phenomenon better than a pair of visual exhibits presented recently by PJM executive vice president and COO Audrey A. Zibelman, at FERC's February conference (see Figure 2).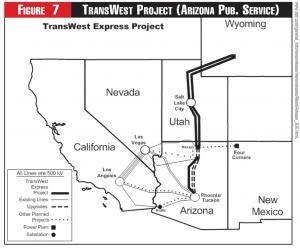 The left-hand graphic snapshot shows price patterns as they appeared prior to AEP's integration into PJM (cool colors indicate lower prices; warm colors show higher prices). Then, on the right, you see the patterns after integration. The blue and gray appear much more prevalent, and now cover a good chunk of the footprint, indicating a lack of price differential within that area.
A Maginot Line. Nevertheless, AEP has not yet finished the job of exploiting high-priced markets.
In December, in releasing a 10-year plan for the state's electric utilities, the Maryland Public Service Commission noted that because of transmission congestion, daytime spot locational energy prices in the state during last summer had appeared higher than for any other region in the PJM system. And, according to the commission, Maryland appeared "vulnerable to a further widening in this LMP gap."
The PSC presented further data showing summer