Primer on the New Source Review Modification Rule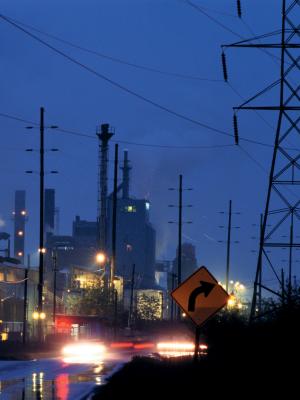 The modification rule first was implemented in the 1970 Clean Air Act as part of the new source performance standards (NSPS) program. In  Clean Air Act  Section 111, Congress directed EPA to create NSPS for various source categories; these NSPS apply the same emission limitations and work-practice procedures to all sources within each specific category. For example, there are NSPS standards for small boilers, large boilers, and coal preparation plants, all of which apply only if the facility was constructed or modified after a certain date. The standards are uniform: All large boilers that are subject to the NSPS must meet the same emission limitations. Because NSPS are not facility specific, however, today most electric facilities only are concerned with the stricter, source-specific requirements known collectively as the New Source Review program. 
Adopted in the 1977 Clean Air Act Amendments, the New Source Review program requires that all new or significantly modified facilities meet either the best available control technology (BACT) standard or the lowest achievable emissions rate (LAER) standard. Both LAER and BACT are based on the available technology, but are expressed in an air permit as emission limitations. Each time an air permit is issued for a new or significantly modified generation unit, the Environmental Protection Agency (EPA) or the corresponding state agency must make a determination as to what currently constitutes the best technology available. LAER is required in non-attainment areas, which are those areas not in compliance with EPA air-quality standards, and BACT is required in attainment or unclassifiable areas. Not surprisingly, then, LAER cannot be less stringent than BACT, and both must be more stringent than the general NSPS standard. 
Because so many issues are currently being litigated, determining what constitutes a triggering modification is incredibly difficult. Generally speaking, a source's modification will trigger additional environmental controls if the modification: (1) will cause a "significant net emissions increase;" and (2) is not routine maintenance, repair, or replacement (this is known generally as the "routine maintenance" exclusion). 1 To determine whether a significant net-emissions increase will occur, the agency looks to whether the annual emissions will increase by a certain amount. As for what constitutes routine maintenance, the agency uses a four-factor test, looking at the nature and extent, purpose, frequency, and cost of a proposed modification. 2
Continuous litigation during the last 10 years among the government, environmental groups, and industry has taxed the modification rule's effectiveness and clarity. Environmental groups, such as the Sierra Club, and many enforcement-heavy states have used the modification rule historically as a lever to get industry to purchase expensive environmental controls. Until the recent