CIOs Under Pressure
IT officers are getting more efficient, but guess what keeps them up at night?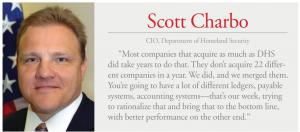 as well. I'm a physical-asset employee, and technology-information employee.
Fortnightly: Your company is seen as an IT pioneer. What sets Xcel Energy apart in that realm from other investor-owned utilities?
Carlson: A combination of things. I think we are very aggressive in how we deliver core, keep-the-lights-on IT operations. More of our peers are going this direction, where instead of IT being solely a cost center, we step out and commit to a value contribution now. There are different ways of measuring it, but you're measuring an investment portfolio on an economic value added (EVA) perspective, with annual targets for return of that investment. There's a hard accountability, all the way up to the CEO. That's becoming more commonplace, but it's still not what I'd call a universal approach to IT investment.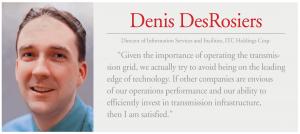 Four years ago we put together our Utility Innovations model focused on partner-based investment for substantial transformational change. It's an R&D model, which I don't think you find in a utility space, much less in an IT utility space.
Finally, the way we've approached outsourcing from a partnership perspective, as opposed to just a vendor-services perspective, has separated us from what we've been able to bring to the table in terms of co-investment and co-IT intellectual property development.
Utility Innovations is founded on a couple of principles. One is, there's technology that could be leveraged in our space, but we're so risk-adverse that it never even gets a try. So the program has an R&D model that's predicated on success as much as it is on failure. If we're not failing, we're not stretching ourselves far enough.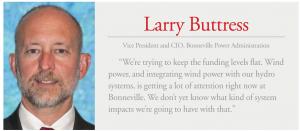 The other core component of Utility Innovations and our Strategic Advisory Board, which came first, is bringing partners together who are willing to co-invest with us and put their capital and their R&D dollars into an incubator, or laboratory environment, with us.
We did a pilot with Meridium and Smart Signal about two years ago to assess how you could apply mathematical predictability with signaling off of the plant assets—regular measures, everything from temperature to time of use to vibration, against the norm. We proved some things, we disproved some things.
As a result, we're putting into practice some of what Meridium has put out as an analytics predictability model for plant maintenance. It's all soft value. It's in preventing something from happening. That becomes painful and difficult to measure, but because of the joint investment of the three companies, we proved something that we probably otherwise wouldn't have.
Another example of a technology we've worked is one that takes X-rays of our poles. That's been out there a long time, but if you've got 86,000 poles, looking at 86,000 X-rays becomes difficult.
Another example is GE, who has partnered with us on coal slagging in the boilers. Another example is the National Renewable Energy Laboratory, which has partnered with us on several different initiatives—renewables to energy conservation—and we put a couple of different examples into the field that we're now starting to test in their next iteration. Those have been joint capital