Workforce Automation: Where Rubber Meets Road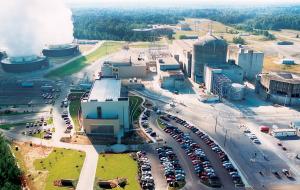 The purpose of utility-system automation, in a nutshell, is to bring utility service into the 21st century. Intelligent systems, data endpoints throughout the grid, and two-way communications linking those components to the back office will provide a much clearer picture of system operations—and greater control over those operations.
These advancements will help improve customer service by allowing utilities to respond sooner to situations that cause outages—but only if workforce processes make use of the intelligence these new systems provide.
"I believe the efficient operation and maintenance of the distribution network is the last fertile ground for dramatic cost reductions in utility processes," says Scott Harris, vice president of the energy business unit at Sapias in Cicero, N.Y. "A lot of money is being spent on planning and design, and the mechanism of workforce and mobile-asset management is to complement that and hone processes as new intelligent technology is brought to bear."
The intelligent grid is still a new concept for U.S. gas and electric utilities, and thus none have fully implemented its capabilities to maximize the efficiency of workforce operations. A few recent deployments, however, are lighting the workforce-management path for 21st century utilities.
UI Integration
United Illuminating Co. (UI) in Connecticut in 2003 installed a wireless mobile workforce management system from SPL WorldGroup (since acquired by Oracle), at the same time it deployed CellNet automated meters to almost all of its 323,000 customers, and a new SAP customer-information system (CIS). Already the SPL system is closely integrated with UI's CIS, and later this year the company plans to integrate these systems together with a new outage management system (OMS)—also being provided by Oracle/SPL.
Today UI's CIS generates work orders for the SPL system, which communicates updated information back to the CIS so customer-service personnel can inform customers about restoration progress on a real-time basis. Integration with the metering system allows line workers to perform diagnostics in the field and test the integrity of UI's system from the meter all the way back to the CIS. GPS technology on UI's field vehicles allows the SPL system to coordinate crews and generate the most efficient routes for performing work. It also tracks customer service-call appointments and helps keep workers on schedule.
"When we worked off paper we had about an 83 percent rate of keeping appointments," says Joseph Thomas, associate vice president and general manager of client fulfillment at UI. "Now we're at about 96 percent. We've seen a significant improvement in our ability to keep commitments to customers."
UI is embarking on the next phase of its smart-grid development this year, as it installs its new OMS. The OMS will provide UI with a range of new functions, including storm and trouble management, system modeling and diagnostics, call tracking, data analysis, and detailed reporting. Integrating the workforce management system with the OMS will allow UI to further automate crew dispatching processes and improve outage-restoration capabilities.
"The type of damage will determine how long it takes to restore power, so we may