Smart Metering: TOU Billing Today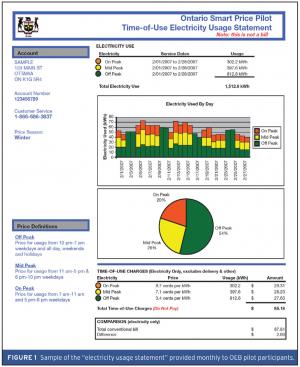 LDCs themselves.
"There were a number of software vendors that said they were already doing automated meter reads, but they weren't actually using the hourly consumption data," says Bill Limbrick, CIO and vice president of IT at the IESO.
The fact that there are no industry-accepted standards to link the smart meters to the MDM, and the MDM to each utility's CIS, didn't help either. But the standards issue, which is often portrayed as a potential difficulty in many AMI discussions, hardly was insurmountable.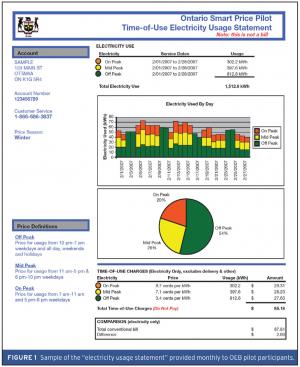 "Right now we have four different meter technologies delivering data to the MDM and that will probably grow to five or six. Each technology requires a different MDM interface," explains Steve Mullins, an associate partner with IBM's global business services group. "We're using CMEP (California Meter Exchange Protocol) for most of the meter technologies, but each applies it a slightly different way. You have to understand how each meter technology deals with different situations. One may use a certain signal or protocol for an outage, while another may signal the same condition differently. So we had to account for all that. But that's a level of complexity most IOUs in the U.S. probably won't face. Unless they acquire another utility, most will work with only one or two meter vendors."
Structuring the MDM to deliver the usage information to each LDC's CIS was more straightforward. A standard interface was developed to communicate with 90 customer systems provided by 20 different vendors.
"With the CIS, we have one interface that we've defined and everyone has to comply with it. But we still had to synchronize the way the use data is transmitted from the MDM to the CIS. There are different rules associated with different tariffs, so we had to synchronize how we process the meter data and aggregate it into the TOU billing determinants," Mullins says.
There were other CIS-related challenges as well. For example, steps had to be taken to protect each utility's smart metering data from being accessed by other utilities. That may sound like an obvious requirement, but a number of the LDCs outsource their billing to vendors who need to access the data on their behalf.
Furthermore, some LDCs allow the billing vendors to access the data and, when necessary, make changes to it on the utility's behalf. Others can access the billing but only utility staff can make changes. And if that's not confusing enough, a number of utilities retain the same vendor.
"We have a range of vendors accessing data on behalf of utilities. And in some cases the same organization is working for multiple utilities, but the access privileges are different," Limbrick explains. "That means we have the same organization but different privileges from one utility to the next, all of which required an extra layer of logic."
The system is not yet capable of handling net-metering requirements—another future issue often referenced by experts. "We won't be able to handle that right away, certainly not on day one," Limbrick says. "But we do expect to handle net metering in the future.