Smothering Sparks
Enhanced standards of care for companies operating in fire-prone terrain.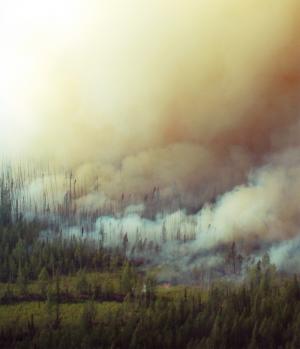 Many companies, industries, and professions have adopted the setting of standards for the manner in which various procedural, technical, and critical activities are conducted. Those written standards are especially useful when prudence is a necessity for the performance of high-risk activities involving employee safety, financial risk, system integrity, and legal exposure. They're now common in manufacturing, medical, psychological, and real estate industries, as well as all forms of emergency medical response.
It might be time for regulated utilities to add such standards to their already significant library of safety best practices, accepted operating procedures, and standards of conduct, and in general begin including them in their overall culture of compliance. The first priority for such standards involves industry activities that present a high risk of ignition of wildfire in remote and fire-prone territory.
Rising Risks
A standard of care, as defined by the People's Law Dictionary , is the action that a prudent or reasonable person would exercise during the performance of duties, such that failure to provide such attention, caution, and watchfulness would constitute negligence from which claims could result. Applying this definition to the business of preventing wildfire ignition and suppression has brought new policies, practices, tools, and techniques. In turn, these innovations have led to major improvements in standardization and professionalism. However, continuing changes on several fronts have contributed to an increase, rather than a decrease, in risks, and the threats now are higher than ever before. Some of these changes include fuel conditions, climatic influence, fire-agency response capabilities, demographics and budgetary considerations.
For example, a historical review of California wildfires indicates that power lines were involved in, or responsible for, four of the 20 largest and most destructive fires since 1932. Careful examination of root cause indicates that high winds, downed power lines, transformer-caused sparking, routine installation and maintenance, and vegetation regularly produce ignition potential, and have been responsible for hundreds of fire starts in recent years. None of this is news to people in the industry.
Additionally, ongoing investment in new energy infrastructure—involving fuel transportation and electricity transmission and distribution—has spawned projects which, by their very nature, are potential generators of new inadvertent ignitions. In fact, routine maintenance, new construction, and weather-driven events, coupled with fuel conditions and shortage of fire resources, all have conspired to create a more dramatic and dangerous risk profile, which has led to a new and more demanding approach to mitigation.
Loss Recovery
While all responsible companies that operate in high-risk terrain and that perform high-risk activities are working hard at risk mitigation, fires do start, and fires do at times rage out of control and cause catastrophic losses. Trauma created by those losses is significant and felt heavily by people and society. Loss of life and property, damage to the environment,