What Happened in Texas
Evaluating smart meters and public backlash.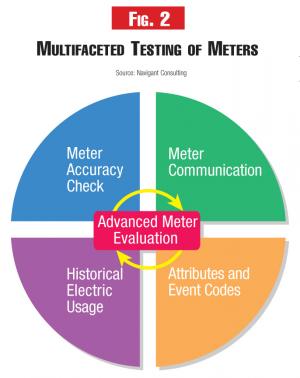 "Smart Grid Hits the Headlines") .
Concerns have been raised regarding the accuracy of smart meters, as well as the costs associated with smart meter deployments and system development, and the relative impact to consumers. Other issues have included questions over the security and privacy of smart meters, as well as public-health concerns surrounding the potential increased exposure to radio waves from smart meters using radio frequency to wirelessly communicate with the utility. However, the overarching concerns expressed in Texas related to what impact, if any, the deployment of smart meters and smart metering systems was having on customer bills, more specifically the accuracy of the monthly electricity consumption charges billed to customers.
Beginning in early 2010, the PUCT, as well as certain retail electric providers, noted an increase in the incidence of complaints from electric customers claiming higher electric bills, much of which was blamed on an abnormally cold winter in Texas. Similar complaints were also being lodged in California by customers of Pacific Gas & Electric (PG&E), which began installing advanced meters in 2006 and which leads the U.S. in the deployment of smart meters with more than 6.5 million now in service. The media and public attention however, focused on customers claiming a possible connection between higher electric bills and the new smart meters being deployed. At the time, both Oncor and CenterPoint were rapidly deploying advanced meters across their respective service areas in Texas. 3
Certain consumer interest groups as well as a number of state legislators called for a moratorium on smart meter deployment that could have cost the utilities and their customers millions of dollars, as well as federal grant money. While smart meter deployment wasn't stopped, consumer confidence in smart meters was shaken.
The PUCT, in an effort to quickly address rising public discourse over smart meters and any potential link to higher electric bills experienced by some Texas consumers, as well as the potential loss of consumer confidence, encouraged the retention of an independent third party to respond to the concerns raised by electric customers, the media, Texas legislators and others.
The PUCT, in conjunction with Oncor, CenterPoint and AEP Texas, engaged Navigant Consulting to conduct an independent investigation and evaluation of the accuracy and reliability of the smart meters and metering systems being deployed in the Texas competitive retail electric market.
Putting AMI to the Test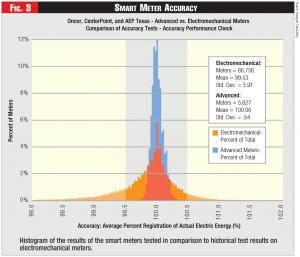 The independent smart meter study in Texas was designed to address four key questions about smart meters being deployed in Texas (see Figure 1) .
1) Is electricity usage being accurately measured and recorded by the smart meters?
2) Is the recorded electricity usage being accurately communicated from the smart meters through the respective smart metering systems for use in customer billing?
3) Are customers with smart meters experiencing higher recorded electricity usage on average than customers with older electromechanical meters?
4) Are there any other potential factors or causes contributing to the observed higher incidence of meter- and billing-related customer complaints?
To address these questions, Navigant Consulting's efforts were targeted across five key areas including: 1)