Leaning on Line Pack
Green energy mandates might overburden gas pipelines.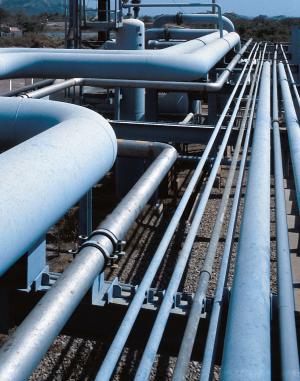 Electricity supply and demand have always been variable and uncertain. Hence, in realizing the enormous potential associated with onshore and offshore wind development, system operators must address the critical challenge of predicting wind production and then managing the variability of wind based energy from day to day, hour to hour, and, at a more granular level, in 10-minute intervals.
In terms of seconds or minutes, variations in wind power output have a relatively minor impact on system operations. However, in terms of 10-minute intervals or hour-long time scales, unexpected wind power output variations have the potential to cause operational havoc, particularly if the magnitude of the variance is comparable to the variation in load. Maintaining system reliability and security of supply thus requires the independent system operator (ISO) to avoid operational havoc by rigorous scheduling of various ancillary services. As the penetration of new wind resources increases, the array and amount of ancillary services will necessitate innovation to accommodate intermittent resources. Toward this end, in its notice of proposed rulemaking (NOPR) issued on November 18 (Docket No. RM10-11-000), the Federal Energy Regulatory Commission (FERC) proposes reforms intended to remove barriers to the integration of variable energy resources (VERs) into the transmission grid.
Although existing operational procedures are effective at accommodating wind generation, deeper wind penetration will challenge ISOs regarding the procurement of ancillary services. In addition to strategic actions to alleviate developing problems from adding VERs on the system, enhanced ancillary services can augment or complement traditional automatic generation control (AGC), 10-minute spinning and non-spinning reserves or 30-minute operating reserves. These enhanced ancillary services will require innovative strategies using line pack in interstate pipelines and stepped up communication among gas and electric market participants to preserve reliability objectives in gas and electric markets.
Wind Outlook
Aggressive renewable portfolio standard (RPS) targets (
see Figure 1
), coupled with onshore wind and offshore wind potential, portend substantial increased wind generation in the decade ahead. The U.S. Department of Energy's (DOE's) 20 percent wind penetration target by 2030 requires more than 300 GW of wind capacity in the U.S.
1
ISO New England's (ISO-NE's) high wind scenario envisions 10 GW by 2020.
2
New York ISO (NYISO) high wind scenario envisions 8 GW by 2018.
3
The
Eastern Wind Integration and Transmission Study
has a reference wind scenario with 6 percent energy penetration and a high wind scenario with 30 percent energy penetration (
see Figure 2
).
4
Onshore resources account for the majority of the aggressive wind penetration rate contemplated by DOE, ISOs, the American Wind Energy Association (AWEA), state regulatory commissions and electric distribution companies (EDCs). However, along the Atlantic seaboard there is support for offshore facilities despite the much higher capital and O&M cost