Capacity Contest
Raising the stakes in RTO markets.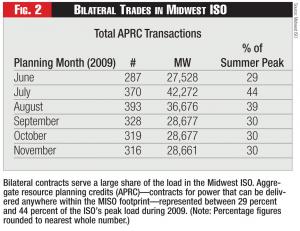 heating up.
Long and Short
Duke and FirstEnergy weren't the first utilities in the Midwest region to pick PJM over MISO. American Electric Power (AEP) led the way in 2004—three years before PJM introduced its capacity auction, known as the Reliability Pricing Model (RPM). Although all three companies cited a varied list of technical and geographic reasons behind their decisions, conventional wisdom—and the FERC chairman—suggests they were attracted first and foremost by the economic advantages of selling their power in PJM instead of MISO (see Figure 1) .
Capacity is more valuable in PJM for a complex set of reasons, some of which date back to the original makeup of MISO, which became the first FERC-approved RTO in 2001.
Historically, PJM and MISO have been distinguished by rather different market and regulatory conditions. PJM is dominated by deregulated states, with many unbundled utility holding companies selling electricity and power capacity on an unregulated wholesale basis—and with electricity retailers and load-serving entities (LSE) procuring supplies at wholesale. MISO, on the other hand, is comprised primarily of states that never unbundled their vertically integrated utilities. Most such utilities bring their own power resources to the market, or they get it through bilateral contracts with third-party generators or their own affiliates.
"Traditionally the Midwest ISO has been a bilateral market," Hillman says. "Bilateral contracts have provided the mechanism for capacity trading in the Midwest, although it hasn't necessarily been a fully transparent, cleared market. That's neither right nor wrong. It's just the way it's been done" (see Figure 2) .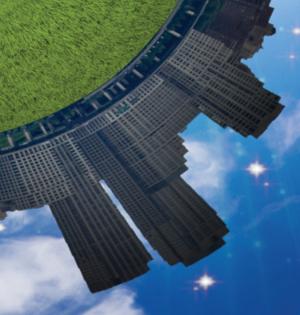 Another important difference between the two markets is that PJM contains sprawling urban load centers in locations like New Jersey, Maryland and the District of Columbia. By contrast, most of MISO's biggest load centers, such as St. Louis and Minneapolis-St. Paul, are somewhat smaller than those in PJM, and are separated by large tracts of wind-swept farmland. In fact, the biggest city in the geographic Midwest—Chicago—resides in the territory of PJM member Exelon.
These distinctions are made all the more important by one other fact: the Midwest has more low-cost coal generation, and also increasingly wind power, than PJM does.
Seven years ago, Fortnightly's own Bruce Radford wrote, "Despite [a] complicated picture, one simple fact stands out: most potential savings from AEP joining PJM appear to come not so much from the technical performance of PJM's market structures, but from opening the doors to allow the export of greater volumes of cheaper coal-fired power from the Midwest to the Mid-Atlantic. A lot of cheap coal-fired power in the Midwest [is] itching to invade PJM, where higher-priced gas-fired power calls the tune" (see "It's Down to Dollars for AEP and PJM," Fortnightly's Spark, February 2004) .
Indeed, capacity constraints and higher prices in the Northeast were the main reasons that compelled PJM, the New York ISO and ISO New England to create capacity markets in the first place—to attract investment in new capacity resources that weren't getting built as fast as reliability planners thought they should, especially in the territories of unbundled utilities. MISO generally hasn't