Greening the Local Grid
Smart solutions for distributed renewables.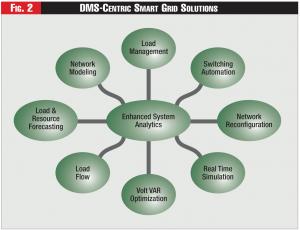 fuel sources. How will this be resolved?
Utilities won't invest in these enabling solutions unless cost recovery is assured. The independent market won't grow to its full potential unless it can receive the value that it brings to the grid. As the electric grid is managed, regulated and governed by many entities—including utilities (investor-owned, municipal and rural cooperatives); state, provincial and federal regulatory agencies; and independent system operators—all subject to legislative will, moving toward a high-penetration renewable future supported by a smarter grid won't be without obstacles.
An Intermittent Flood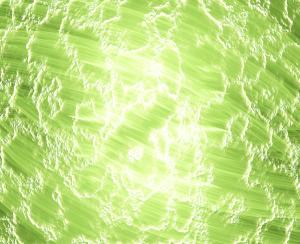 Efforts are accelerating to replace fossil fuel as the primary fuel source for electricity generation with renewable generation options. While fossil sources will remain the dominant electric energy fuels for the foreseeable future, there is a steady worldwide trend towards renewable generation alternatives that requires that utilities act now to prepare for the future. Instead of being concentrated in a relatively small number of large generation sites, the renewable resources will be distributed on the transmission or distributed grid at whatever locations make the most sense for the particular technology.
The intermittency of renewable resources, such as wind and solar generation, leaves them as a viable source of energy, but constrained with respect to capacity value. The estimate commonly used in the policy and regulatory arena is that the capacity value of a wind generating plant to the grid is approximately the same as the plant's capacity multiplied by its anticipated capacity factor. A 100 MW wind plant with a capacity factor of 35 percent would provide a 35 MW capacity benefit to the electric grid, similar to a 35 MW conventional generator (see Figure 1) .
As the grid must balance generation and demand on a continual basis, and not just total energy production, the reduced capacity values for renewables have a significant impact on utility operation. Because the more abundant wind and solar renewable potential actually have the lowest capacity factors, proportionately higher amounts of renewable generation must therefore be brought online than fossil-fuel plants to compensate for the lower capacity.
In addition to the reduced capacity factor relative to overall facility power rating, the intermittency of these resources makes forecasting renewable resources difficult. Wind maps show the best locations in North America to develop wind resources, but these maps are based on long-term measurements and forecasts. They don't represent moment-to-moment variability. At one time or another, the wind does stop blowing. Developers of photovoltaic (PV) and solar thermal generation plants site their facilities in areas with the highest sun potential, but there will be days that storms, significant cloud cover or other factors will diminish production.
Moreover, solar thermal generation requires a significant amount of land and will likely be sited outside of urban areas. Photovoltaic installations, however, are increasingly being integrated into the general fabric of community infrastructure. And while wind generation currently is predominantly limited to utility scale facilities located in high wind resource areas, the industry is developing viable small scale wind technology that can be applied at the community level.
Suppose a distribution substation transformer