Understanding the New Energy Consumer
Unlocking value in the evolving energy marketplace.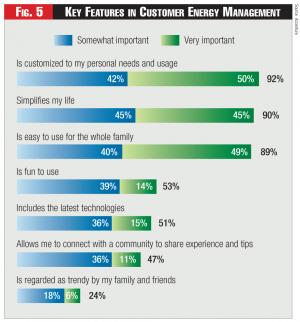 consumer data in other ways, such as sharing data with third parties. The research shows that consumers might not be opposed to having their usage data shared with third-parties—as long as it enables their utilities to deliver greater value. Indeed, when data is shared only for purposes of improving beyond-the-meter programs, nearly two-thirds of consumers (63 percent) aren't opposed to having their data shared. To encourage consumers to opt in, energy providers must first build consumer trust. They must also clearly explain and alleviate concerns related to the level of utility control implicit in any program offer.
Despite its importance, customer information is only one of the keys to success. In the evolving energy marketplace, energy providers will also need next-generation operational analytics. These analytics will define new measures of performance beyond the traditional mission of delivering a commodity in the most efficient, cost-effective manner possible. Utilities will also need to define and manage new metrics, such as cost-to-adopt—a measurement of how much an energy provider must spend to persuade a consumer to purchase or sign up for a beyond-the-meter product and service.
Innovation in Customer Operations
With some of the brightest engineering minds in the world, utilities have long excelled at innovation. Until now, however, many have focused those capabilities on solving complex supply and distribution problems. In the evolving energy marketplace, one of the key opportunities is directing innovation toward fresh customer objectives and outcomes—for example, building innovative products and services or strengthening consumer relationships.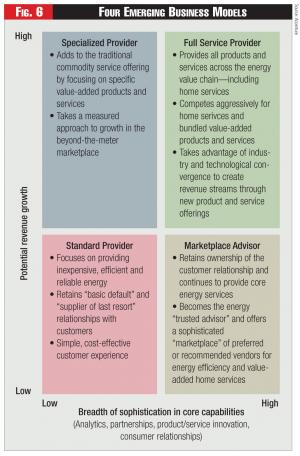 Research findings support the need for a new approach to innovation. Survey responses indicate that when it comes to energy management programs, price isn't consumers' only consideration. While 91 percent of consumers consider the decrease to their electricity bill a key driver of program adoption, a majority of consumers indicate that a reduction in personal environmental impact and an increase in personal control of home temperature would also encourage them to sign up for an electricity management program (see Figure 3) .
Program elements, such as loyalty rewards, provision of in-home installation services, types of in-home displays, and convenience, are but a few of the other factors providers should consider when building value added products and services. Further, when prices are tested through a conjoint analysis—in which consumers are forced to trade off between programs with different elements—an interesting result emerges. Twenty-nine percent of all energy consumers would be willing to adopt an energy management program (that includes a specific mix of program elements), despite an increase to their electricity bill of 5 percent. Furthermore, a majority of consumers (57 percent) would adopt an energy management program even if it didn't reduce their electricity bills. Lastly, the findings reveal that beyond a 5 percent reduction on the electricity bill, there's limited elasticity in the increase in adoption (see Figure 4) .
Thus, providers seeking to win in the evolving energy marketplace need to think beyond price and understand the values of the energy consumer. Providers can create an innovation engine for continually developing and delivering differentiated energy products and services. Those differentiated offerings, in turn,