Vendor Neutral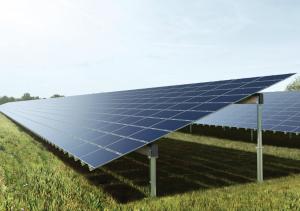 state, consisting of approximately 25,000 solar panels installed on approximately 30 acres. The project will be located along Lancaster Pike south of the city of Lancaster.
AREVA Canada signed a three-year business development agreement with Cegertec to promote and increase the scope of engineering services for maintenance and service work in the Québec nuclear energy market. The agreement is an extension of the working relationship between AREVA and Cegertec, which have already worked on projects in Québec, India and the United States.
First Wind started commercial operations at the 102-MW Milford Wind Corridor Phase II project. Located in the counties of Millard and Beaver, Utah, the Milford Phases I and II are the two largest wind energy projects in the state. Milford II, which features 68 1.5-MW GE turbines, is located north of the 204-MW Milford Phase I project. The projects sell their output to Southern California Public Power Authority (SCPPA) under a power purchase agreement, for distribution by the Los Angeles Department of Water and Power (LADWP) and Glendale Water and Power.
Western Massachusetts Electric Co. (WMECo) launched development of a solar energy facility in the Indian Orchard section of Springfield. The selected site—owned by the Springfield Redevelopment Authority—encompasses 12 acres and will accommodate 8,200 solar panels to produce 2.2 MW of electricity. Upon completion, the Indian Orchard facility will join WMECo's Silver Lake solar facility in Pittsfield as one of the largest in the Northeast region. The project is expected to be completed in the fourth quarter of 2011.
NJR Clean Energy Ventures (NJRCEV) , a subsidiary of New Jersey Resources, leased 13 acres of land in Manalapan, N.J., for a 3.6-MW, $18 million ground-mounted solar system. Power output is to be sold into the PJM wholesale electric market, with solar renewable energy certificates (SRECs) sold to load serving entities in New Jersey. NJRCEV will lease the site for 21 years from Village At Manalapan Solar, an affiliate of Spano Partners Holdings. NJR expects investments made by NJRCEV will qualify for a 30-percent federal investment tax credit.
Cogentrix of Alamosa secured from the U.S. Department of Energy a conditional commitment for a $90.6 million loan guarantee to support construction of the 30-MW Alamosa concentrating solar photovoltaic generation project located in south-central Colorado. The proposed facility will use concentrating optics and multi-junction solar cell panels controlled by a dual-axis tracking system. According to the project sponsor, the multi-junction solar cells are nearly 40 percent efficient. The project will sell its electricity output to Public Service Company of Colorado.
Carmanah Technologies was awarded a contract valued at approximately CAN$1.8 million to provide solar grid-tied PV systems for two elementary schools in Southern Ontario. Each school will be outfitted with a 100-kW rooftop system, consisting of more than 500 solar modules as well as a web-enabled data monitoring system where the collected information will be accessible for educational purposes. The grid-tied PV structure will be incorporated into the sloped infrastructure of the building with the arrays large enough to be seen from ground level.
EVs and Storage
Scientists at the U.S. Department of