Vendor Neutral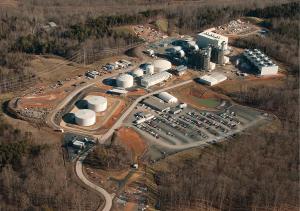 industrial customers in northwestern England, including Greater Manchester and Cumbria. The five-year agreement will promote efficient electricity use within Electricity North West's service territory and enable regional businesses and organizations to be paid to reduce their energy usage when capacity is needed to support the grid.
People
Alstom Grid appointed Keith Stentiford to the newly-created position of regional v.p. for North America. Stentiford, who previously held senior leadership positions with Alstom's North American Transport business, will oversee the grid sector's business activities across Canada, Mexico and the United States. He will be based in Alstom's U.S. headquarters, located in Washington, D.C.
Craig Husa was named CEO of 3TIER, a renewable energy risk analysis firm. He previously served as CEO of NeuralIQ, General Software, and Healia. He also founded CourtLink, which was acquired by LexisNexis.
Generation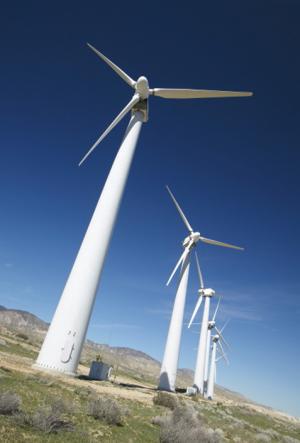 Macy's, SunPower and Arizona Public Service (APS) dedicated a 3.5-MW solar power system at the Macy's online fulfillment center in Goodyear, Ariz. SunPower designed and installed the system and is providing operations and maintenance services. The system uses the SunPower T5 solar roof tile, which combines a high-efficiency solar panel, frame and mounting system into a single pre-engineered unit.
Dominion Virginia Power began commercial operations at its Bear Garden Power Station in central Virginia. The 580-MW plant is expected to reduce the amount of electricity brought into Virginia, which imports more power than any other state except California. The $619-million project received approval from the Virginia State Corporation Commission in March 2009, and construction began a month later. The station's two 170-MW turbines burn natural gas with oil as a backup fuel source. The combined cycle system provides an additional 240 MW.
Envision Solar International completed the design, engineering and installation of a 300-kW shaded parking solar array for Morrow Meadows in Arizona. The array will provide shaded parking for the tenants of a commercial property while generating solar energy. Envision Solar is responsible for the solar master planning, design and development of solar projects and the supply of its ParkSolar designs. Morrow Meadows provides electrical, engineering and contracting services.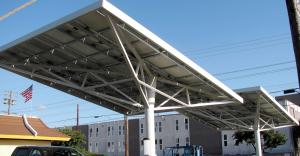 Riley Power , a subsidiary of Babcock Power, received a contract to design and supply a selective catalytic reduction (SCR) system for Salt River Project's (SRP) Coronado Generating Station (CGS) near St. Johns, Ariz. Riley Power will supply an SCR system for the 435-MW Coronado Unit 2 to reduce Nitrogen Oxide (NOx) emissions. The SCR is expected to be commissioned by June 2014.
Siemens Energy was selected by Syncarpha Capital to provide engineering, procurement and construction services for a 3-MW, ground-based PV power plant in Easthampton, N.J. Construction began in May 2011 and the plant is scheduled to go online in September 2011. Syncarpha Capital will finance the plant, which will use Siemens technology and plant performance guarantees.
Community Energy Solar and Exelon Generation closed a 15-year agreement for the purchase of power and renewable energy credits from a 6-MW solar project that Community Energy is building in Lancaster County, Penn. The agreement will support the construction of the largest solar energy facility in the