The 40 Best Energy Companies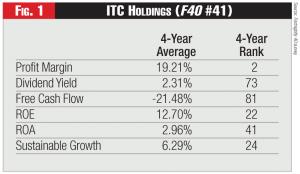 operational processes, this means pursuing new business opportunities that emerge in tandem with new technologies and changing customer demands (see " Navigating in the Age of Uncertainty "). "The industry has struggled with this," Laurens says. "For example, who's going to play in the new field of customer energy management? It's not as easy as some players might have thought, and we've seen recent announcements from Google and Microsoft that they are getting out of that business. What's the role of the utility in defining interaction with customers? Leaders will make option-based investments that allow them to learn."
The same strategic thinking applies to upstream technologies and resources; a company that invests in new power generation or storage technologies, or partners with companies that have more experience with solar or wind projects, will be in a better position to understand how these new resources fit into the overall portfolio.
Reaves-Rollins of the C Three Group adds that many companies in the industry now find themselves in a unique position to assert such leadership. With the economy balanced between recession and recovery—but with this year's hot weather driving very strong energy sales figures, compared to last year's—companies now have an opportunity to look ahead.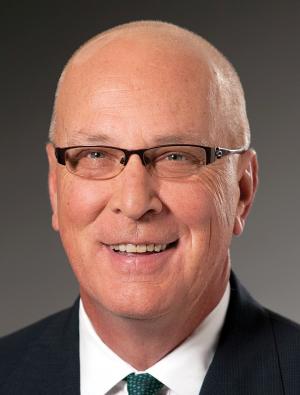 "This is a time when everyone needs to be looking at their strategies and asking whether they're on the right course," she says. "Because if you're not, you now have ways of getting out of it. The weak economy provides a good excuse for making a course correction." That can include everything from a company's commitment to retrofitting coal-fired power plants or building nuclear facilities, to its aspirations for fostering electric vehicle deployments.
"Now is the time for setting a new strategic course," she says. "A year from now, I'm not so sure. The economy might be stronger or it might be worse. But right now, you've got a lot of options."
Endnote:
1. Three of last year's top 40-ranked companies (besides Mirant) are missing from the F40 this year—Allete, Constellation Energy, and New Jersey Resources. Allete was ranked #37 in 2010, which was its debut year in the F40, so it didn't have far to fall to dip below 40th position. Constellation returned to the F40 in 26th rank last year for the first time since 2007, largely on the strength of a one-time cash infusion from selling 49.9 percent of Constellation Energy Nuclear to EDF—as well as two years of very low stock prices, which resulted in an inflated ROE figure. And New Jersey Resources' rank slipped for no apparent single reason—just slightly weaker metrics in several categories.