Crossing the Threshold
Technology opens customers' homes to utility services.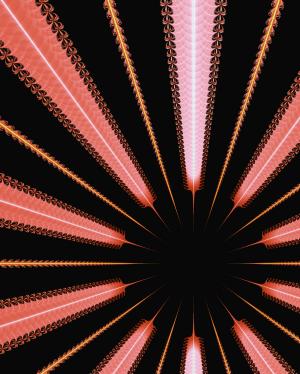 Utilities are charting their role and next steps as they determine just how (or whether) they should move into new home-based energy services or transition beyond the meter to achieve new operational benefits. Utilities are looking beyond the meter to enable new revenue opportunities, and improve performance in time-of-use, critical-peak, real-time pricing and demand response programs. In these early stages much of that discussion has focused on the technology side of the debate, with numerous questions gaining attention. Should we be using public networks ( e.g., Verizon, ATT) or private networks ( e.g., Silver Spring, Sensus, Elster, L&G, Itron OpenWay, etc.) for our advanced metering infrastructure (AMI) deployments? What should be used for home energy management (HEM) connectivity— i.e., the AMI network or consumer broadband? What are the emerging standards going to look like— i.e., Zigbee, Z-Wave, Wi-Fi—for HEM communications? What features should the meter have— i.e., 15-minute increment storage, remote connect and disconnect, etc.?
While both the operational and technology considerations are very important, utilities must engage and satisfy customers' interest to ultimately drive adoption of new beyond-the-meter models and services. In-home service delivery models are a vastly different ballgame from the standard operational model in the utility industry. Utilities are accustomed to a very clean point of service demarcation—the meter. Anything upstream is the utility's problem, anything downstream, call an electrician.
There are challenges and opportunities posed by new service models once we cross the threshold into the consumer's home, where utilities face new customer economics and shifting financial realities. Utilities need an economic rationale that balances the lifetime cost of providing the in-home product or service against the value returned over the life of the product or service. These new realities demand new economic models across the entire customer engagement support structure: marketing, sales, provisioning, installation and customer support. For utilities to be major players in this ecosystem, they will require a careful understanding of the full service delivery model, and an analysis of which combination of customer engagement models, processes and technologies to invest in, develop, or to partner in, to deploy this new structure.
Looking across the full framework of customer lifecycle management
(see Figure 1)
raises a series of key questions that must be answered if an in-home product or service is to succeed. For example: How do we select and craft the right set of products or services that align with the use cases of our customers? How do we educate a varied group of consumers about the benefits that matter most to each of them, so that we drive sufficient adoption and acceptance? What's required to ensure that the installation and provisioning experience is a positive one? How do we continue a positive customer experience over the life of the program or product to sustain