Electric Avenue
Connecting vehicles to smart systems.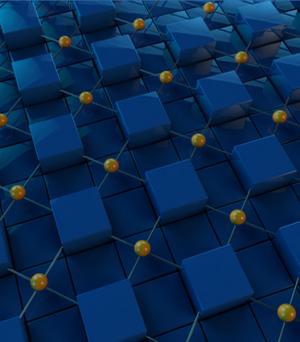 Technology research firm Gartner recently released a report about electric vehicles (EV) that predicted an increase in EV adoption in the near future, and noted that utilities should be proactively involved in developing EV charging infrastructure and billing systems. Further, the U.S. Department of Energy (DOE) estimates there are at least 722 electric car charging stations in the U.S. today, and transportation experts estimate that plug-in hybrids and EVs will capture 10 to 20 percent of the auto market by 2030. It's clear that utilities need to begin planning for increased EV adoption.
With both smart grid and EV markets evolving rapidly, utilities must consider EV interaction with the grid when evaluating and planning for infrastructure and technology needs. Many EVs contain innovative information and communication technology (ICT) systems that allow car owners to track battery charging and use, activate remote services and locate charging stations. Soon, these capabilities will be extended to include interaction with systems for locating and reserving electric vehicle service equipment (EVSE), and to invoice appropriately for charging services.
A comprehensive ICT approach is required to optimize the experience of owning and operating an EV. Integrating information from the vehicle and the grid—an example of a successful smart grid transformation—is essential for market success. The utility industry will play a vital role in bringing EV charging onto the grid.
Electrifying Transportation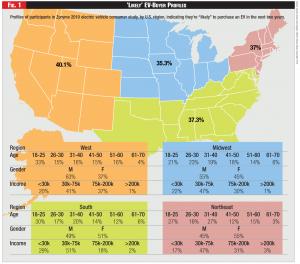 The EV phenomenon has captured the attention of a sizable chunk of the automotive world. The introductions of the initial vehicles—GM's Chevy Volt and the Nissan LEAF—have been met with very good reviews. Tesla made the EV a cool vehicle, if expensive. More vehicles are coming. GM and Nissan have announced significant production increases in the coming years, and they will be joined by a host of others. Ford has defined a comprehensive electrification approach to its entire fleet of vehicles. Chrysler is bringing the Fiat 500 to the U.S. as an EV. Over the coming years, only the niche automaker won't have an electrification approach for its vehicles.
Despite a promising future, however, many reasons exist why the EV's market introduction might miss the "1 million vehicles by 2015" challenge, set by President Obama. Any market for a new product whose success relies on cooperation and collaboration between two large, well-established and diverse industries is already at risk. The successful market introduction of the EV requires those industries to perform complex and complicated work. There is one very good reason, however, to think the EV will achieve the market success many ascribe to it: The EV incorporates information and communications technology that enables it to inform its ecosystem and enhance its user experience.
The EV is no different from any new technology product introduction, in that it must cross its chasms to reach wide market adoption and, consequently, financial return on product investment (see Geoffrey Moore, Crossing The Chasm, among others) . The recent incarnation of the EV has great customer hooks. For