A Year of Fear
Resuming progress after 2011's uncertainty.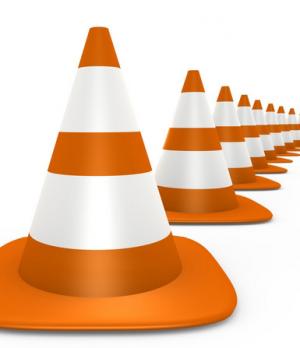 In an informal poll of about 300 power industry professionals attending this year's Power-Gen International event in Las Vegas, about half (47 percent) called 2011 the "Year of Fear."
That phrase reflects a foreboding sense of uncertainty that many people in the industry have been feeling. From the Fukushima disaster and its repercussions, to the raging battle over new EPA regulations, 2011 was one of the most volatile years on record for the electric power business. And if such factors weren't unsettling enough, they happened against the backdrop of a struggling economy, the federal budget crisis, a divisive political climate, and growing concerns that the Eurozone might collapse and drag the world into a deep recession.
Now, as the refrains of "Auld Lang Syne" fade away and we get back to work in a new year, it's natural to wonder whether 2012 will be better or worse than 2011. So far, the general sentiment seems to be cautiously optimistic; in that Power-Gen poll—conducted by contractor Day & Zimmerman—just over half of respondents (55 percent) said they view 2012 as less of a gamble than 2011, and two-thirds say their companies are in growth mode—but that profitability remains a challenge.
"There are some positive vibes surrounding next year," stated Mike McMahon, president of Day & Zimmerman's engineering, construction, and maintenance business unit. "But I think most executives realize that challenges still remain, and factors out of their control could affect how 2012 turns out."
The Year of the Retrofit
Many people in the power equipment and services industries see 2011's uncertainties turning into new business in 2012. Most notably, that could mean retrofitting power plants with various new systems and equipment. Many companies think that EPA's finalization of new rules, like the Maximum Achievable Control Technology (MACT) regulations and Cross-State Air Pollution Rule (CSAPR), will prompt capital investment. Although lawsuits seeking to block or amend the new rules bring uncertainty, many plant owners view the policy direction as clearly discernible, and are opting to invest money in existing plants that they expect to continue operating. And that doesn't just mean flue-gas scrubbers. It also means things like distributed control systems, analytics software, and high-efficiency burners and cooling technologies that improve overall plant performance. After all, when investing tens of millions of dollars in scrubbers at an existing power plant, it makes sense to optimize operations for the duration of the plant's newly extended life span.
Additionally, companies in the nuclear plant maintenance and uprating business see opportunities arising from Fukushima's fallout, as the Nuclear Regulatory Commission (NRC) imposes new requirements for withstanding natural disasters of the kind that overwhelmed safety systems at Fukushima Daiichi. Specifically the NRC might require provisions and strategies to withstand flood waters, improve venting capabilities to prevent explosions from gas buildups, and cope with a prolonged loss of outside power supplies. In particular, power plants likely will be required to ensure they can maintain safety systems—including cooling at spent-fuel