Vendor Neutral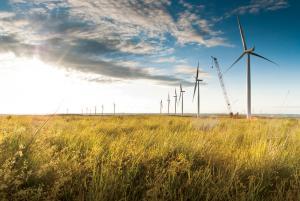 on retiring the plant in 2012 due to a lack of a resource adequacy contract. The California Independent System Operator (ISO) predicted that the Sutter plant will be needed to help integrate renewable resources and phase out older, dirtier plants by 2017. 
Puget Sound Energy began operating the Lower Snake River wind facility, Washington's largest wind farm. PSE began building the 343-MW project in May 2010 with lead contractor Renewable Energy Systems (RES) Americas and turbine manufacturer Siemens Energy .
Westinghouse affirmed that it will seek Department of Energy (DOE) funding to support small modular reactor (SMR) technologies. According to a final opportunity announcement issued on March 22, the DOE plans to consider SMR applications that incorporate passive safety features and that can be licensed expeditiously, achieving a commercial operation date on a domestic site by 2022. Up to $452 million in funding is available.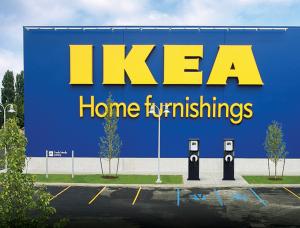 DC Water contracted Pepco Energy Services to design, build and operate a combined heat and power (CHP) plant at DC Water's Blue Plains wastewater treatment plant. Pepco says the $81 million project will be the first in North America to use biogas from a water treatment facility. It will produce at least 14 MW of electric power to supply the Blue Plains facility with nearly 30 percent of its power demand. In addition to designing and building the CHP plant, Pepco will provide on-site operations and maintenance services valued at more than $89 million over the 15-year contract term. The overall project is valued at approximately $170 million. Construction will begin in August and is due to be completed in December 2014. 
NRG Energy contracted First Solar to build NRG's 26 MW (AC) Avra Valley solar project near Tucson, Ariz. Electricity from the Avra Valley solar project will be sold to Tucson Electric Power under a 20-year power purchase agreement. Construction began at the end of March and First Solar expects to complete Avra Valley by the end of 2012.
Southwest Solar Technologies signed a joint development agreement with MaxQ Power Conversion LLC , an affiliate of MaxQ Technology of Tempe, Ariz. Under the Agreement, the parties will cooperate to develop and manufacture Southwest Solar's concentrating photovoltaic (CPV) module with MaxQ's closed-loop liquid cooling system.
Smart Grid
Alameda County and Chevron Energy Solutions joined federal, state and local officials to unveil a microgrid that enables the county's Santa Rita Jail to sustain power should its connection to the utility grid be interrupted. The $11.7 million project provides backup power and is expected to save the county about $100,000 a year in energy costs. The facility requires 3 MW of electricity to maintain daily operations and ensure the safety of the inmates and staff. The self-sustaining microgrid integrates several renewable energy projects implemented at the jail, including solar photovoltaic panels, a 1 MW fuel-cell cogeneration plant, and wind turbines, along with a 2 MW advanced energy storage system. Chevron built the project, which was funded in part by the U.S. Department of Energy, the California Energy Commission (CEC), and the California Public Utilities Commission. The CEC provided nearly $2 million in