CEO Forum: Facing the Future
Three CEOs, three business models, one shared outlook.
on a regional basis, alongside a collection of federal initiatives. The convergence of events has caused a dramatic portfolio evolution, and a reduction of capacity. We're heading into a world of gas-fired generation, and we need leadership on bringing gas and electricity together. And we need an over-arching policy as opposed to a bunch of small initiatives, which aren't necessarily leading to the same place. Some of them conflict with others. We need a policy that aims for low-cost, reliable energy, and provides incentives for economic growth.
Fortnightly: MISO approved numerous transmission projects late last year. How do they fit into your transmission expansion plans, and what priorities are you focusing on now?
Bear: Last year the MISO board approved a multi-billion dollar portfolio, with 17 elements, designed to free up congestion and lower costs in our footprint. It's a great step forward for everyone in our region, working together to focus on the lowest delivered cost for end users. That's an important distinction; in the past people focused on the lowest transmission cost, and built lines on the basis of reliability criteria. But by putting the regional portfolio together, we're able to look at it economically, on a regional basis, and that makes a big difference.
Additionally the projects include smaller, local reliability projects, and others that can remove congestion within the footprint.
The next priority on our agenda is bringing Entergy in so they have the same capabilities as our portfolio in the Midwest.
Fortnightly: What's the status of your efforts to develop a capacity market and locational pricing mechanisms?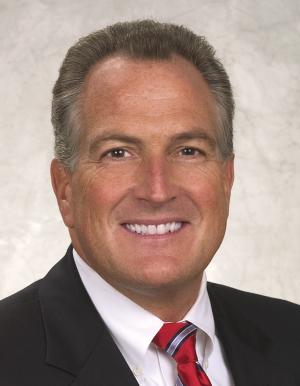 Bear: We're waiting on our order from FERC. We were hoping to have it in February. What we're doing is using market mechanisms to help us understand what capacity is deliverable on a zonal basis, so we can improve reliability and get more discrete pricing. Also the capacity markets provide resources for up to 1 year, and allow load-serving entities to show that they have enough resources and reserve margin. If they don't, there's a penalty. We're trying to drive bilateral markets, so people will contract for capacity and improve reliability. But we can't implement the auction until we get FERC's order.
The resource adequacy part of the order is especially important. Given our portfolio and the fact that the reserve margin will erode sharply, we'd like to get our resource adequacy mechanisms in place.
Fortnightly: What other policy and regulatory issues are you focused on?
Bear: FERC Order 1000 is a very important thing because it's making regions work more closely together. We are focused on that, and specifically on seams issues within regions. We need to move energy efficiently back and forth, and we can with PJM through our joint operating agreement. But especially with the erosion of reserve margins, capacity needs to be portable across regions.
We're working on a broader regional market initiative, with the New York ISO, PJM, and ISO-New England, to manage loop flows. And we're focused on permitting for gas and electric facilities. It's about the harmony of gas and electric infrastructure. Most