Vendor Neutral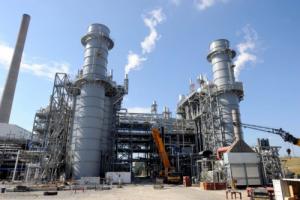 a megawatt-hour-scale energy storage system for utilities and large industrial applications. EnerSys says the system can be customized with one or more battery chemistries, including tubular technology, traditional flat-plate valve regulated, traditional flat-plate flooded, lithium ion, or advanced lead-acid designs and alloys marketed under such brand names as PowerSafe and DataSafe.
Transmission
American Transmission Co. recently released a 10-year transmission system assessment, including plans to spend nearly $2 billion on improvements and additions to ATC's electric system; $1.1 billion in maintenance; and $0.8 billion in regional projects, the costs of which will be shared across the Upper Midwest. The Midwest Independent Transmission System Operator (MISO) late last year approved ATC's first portfolio of projects, with costs shared among a broad base of electricity customers.
Smart Grid
Tantalus implemented a strategic partnership with N-Dimension Solutions to provide Tantalus with cybersecurity functionality that addresses threats while helping Tantalus' customers meet their compliance requirements. The new capabilities will enable utilities to monitor threats against remote field operations, AMI collection points, substations, and control centers.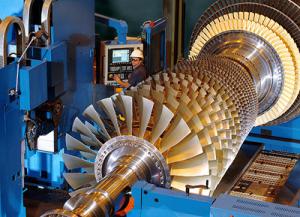 Gainesville Regional Utilities implemented the Arcos callout and scheduling suite and its Siren software module. The cloud-based system aims to improve dispatch operations and speed up response to after-hours calls for power restoration. The system identifies and calls available utility crews; analyzes responses and reports on the outcome; and relays emergency notices or updates to utility executives and workers.
Southern California Edison (SCE) selected Space-Time Insight's geospatial and visual analytics software at its Irvine smart grid demonstration project. Space-Time Insight says its situational intelligence solution will serve as the eyes of the initiative, enabling project stakeholders to visualize, assess, and plan implementation of smart meters, advanced distribution equipment, renewable power sources, security networks, electric vehicles, and other projects. SCE expects the software to help it understand critical aspects of its smart grid demonstration, such as the effect of electric vehicles on off-peak energy consumption; the cost and emissions savings of circuit voltage optimization; and potential distribution system benefits.
Echelon partnered with eMeter to integrate the EnergyIP platform with Echelon's control operating system software, which provides operational and business insight to relationships among devices, end users, applications, and networks on a smart grid system.
Itron launched Nexergy, a portfolio of five ecosystem architectures covering meters, communication technology, and software to meet specific business needs. Itron says the new offering packages its energy management portfolio to deliver customizable smart grid solutions, including demand response, revenue protection, renewable energy integration, consumer engagement, load control, and other functions. The portfolio includes: Nexergy P2P, providing direct point-to-point functionality; Nexergy PLC, for power-line carrier systems; Nexergy P2H, a consumer engagement focused ecosystem; Nexergy P2C, delivering advanced metering and telemetry capabilities; and Nexergy SPS, focused on helping utilities protect their revenue.
Siemens smart grid division and Utilicase entered a collaboration agreement to offer a combined solution linking smart grid functionality with enterprise asset management for the North America market. The agreement will provide data analytics capabilities to allow utilities to assess and optimize the performance of smart grid systems. The agreement extends an existing relationship between Siemens and