Digest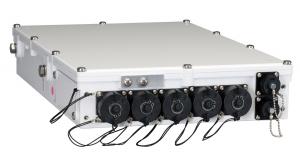 Cleveland in Lake Erie. LEEDCo's private partners committed an additional $1 million in cost share as part of the agreement.
Dominion acquired a 14.9-MW, combined-cycle, fuel cell power generating facility from FuelCell Energy (FCE). Dominion Bridgeport Fuel Cell LLC contracted with FCE to build, operate, and maintain the natural gas-fueled plant. FCE will supply five proprietary Direct FuelCell stationary systems and a rankine turbine to convert waste heat into additional electricity. Dominion will sell the plant output to Connecticut Light & Power under a 15-year agreement. The project is scheduled to be completed and operational late 2013.
Consumers Energy plans to develop a 700-MW power plant in Thetford Township, 20 miles northeast of Flint, Mich., investing about $750 million into the project. The utility owns the 272-acre site, which features access to high-volume natural gas delivery and high-voltage transmission lines. Construction is scheduled to begin in 2015 with startup in 2017.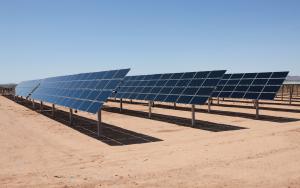 TransCanada signed a contract with the Ontario Power Authority (OPA) to develop, own, and operate a new 900-MW gas-fired power plant. The facility will be located at Ontario Power Generation's Lennox generating station property in the town of Greater Napanee in eastern Ontario. The plant will sell power to OPA under a 20-year agreement.
Siemens received an order for three additional SGT6-8000H gas turbine and generator packages from Florida Power & Light (FPL). FPL will install the gas turbines to modernize its Port Everglades combined-cycle power plant. Startup is expected in 2016.
Tenaska Power Services (TPS) implemented PowerOptix to manage transactions in the Midwest Independent Transmission System Operator (MISO) market. PowerOptix is built on Hartigen Solution's LS-Evolution rapid application development platform that provides complete separation of core architectural components and business functionality. TPS began rolling out PowerOptix in February 2013.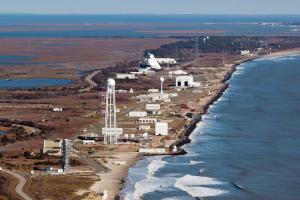 Alstom Grid implemented a new market management software system enabling the PJM Interconnection to deploy fast-ramping energy resources in response to surging demand for electricity. The e-Terramarket platform also makes PJM compliant with Federal Energy Regulatory Commission (FERC) Order 755, which establishes a performance-based compensation system for sources of electricity that can be brought online quickly to ensure reliability.
See more Generation & Markets News at Fortnightly.com
EVs & Storage
AES Gener and AES Energy Storage selected Parker-Hannifin to supply advanced battery energy storage systems for their new Cochrane power station. The batteries will be supplied by Lithium Energy Japan, a joint venture of Mitsubishi and GS Yuasa. The project is the companies' third energy storage facility in northern Chile, integrating 20 MW of advanced battery-based energy storage with a 532-MW thermal power plant.
Kyocera Solar's photovoltaic (PV) solar panels are powering the new 90-kW canopy that charges electric vehicles (EVs) at the San Diego Zoo. Using new lithium-polymer battery technology, its 100-kW energy storage system is charged by the solar canopy to offset demand on the electrical grid and recharge EVs after sunset. When the canopy's battery is full, excess generation is fed into the grid.
See more EVs & Storage News at Fortnightly.com
Finance
NextEra Energy Resources completed the purchase of the 165-MW Cimarron I wind energy center