Benchmarking Storm Restoration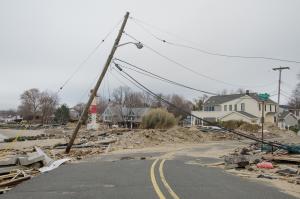 Power outages caused by major storms have captured the national attention again. First Quartile Consulting (1QC) conducted a series of webinars on storm restoration as part of our 2012 benchmarking program. One of the areas of inquiry was the average restoration time for major storms.
We set out to answer a few basic questions about storms: Why benchmark storms? What is the frequency and average response times for different magnitudes of storms? What magnitude of storms should be benchmarked?
We asked for basic data on all storms with greater than 1 percent of customers out and for detailed time series data on the two worst storms. Analysis identified methodologies that can be used to analyze what we termed "major storm" response (between 10 to 20 percent of customers out). Those methodologies include the following elements: Storm response as an aggregate of customers out and restoration rate; time series methodology and coincident peak; normalizing the time series as a percentage of coincident peak; composite benchmarks; and managing effects on the work force.
Why Benchmark Storms?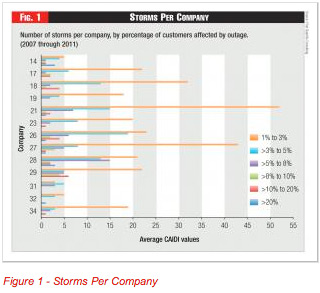 We identified multiple reasons for benchmarking storms from the companies' point of view: 1) Regulatory bodies and the public will be seeking comparative data after major events. Companies should be armed with supportable data before those requests are made; 2) Companies could use the data to obtain insight into their relative performance and improvement opportunities; and 3) By sharing data and using a common methodology, companies can improve their decision-making during major events, answering questions such as: What would be a reasonable global ETR goal for this event? And how many outside resources will we need to ensure that we meet that ETR goal? 4) Tracking the frequency and impact of storms over the years might provide some interesting insight into the impact of global climate change.
We asked 25 participating utilities for data on all storms over the last five years (2007 through 2011) where customer interruptions were greater than 1 percent of customers. This was a somewhat arbitrary low level, but represented a significant storm with fairly widespread damage for which internal company resources would be mobilized – but probably wouldn't require mutual assistance. We received varying levels of participation on the questions. But a total of 13 companies provided information on 500 storms in which greater than 1 percent of customers were interrupted.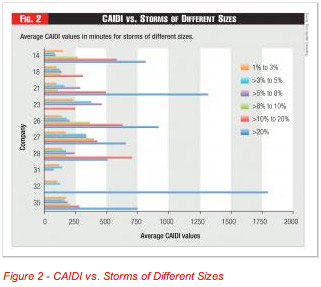 As Figure 1 shows, the 13 companies reported approximate 500 storms of this magnitude during the five-year period. As might be expected, storms that affect lower numbers of customers are more common. All but two of the reporting companies experienced at least one storm with more than 10 percent of customers out. About half the companies experienced a storm with more than 20 percent of customers out during this period.
One client 1 provided the following rough categorization scheme:
"Significant": Up to 10 percent of customers out. Work queues are deep but did not require mutual assistance. The backbone held up reasonably well except in localized areas. Reclose, isolate and switch operations were probably effective. The longest outage was 24 to 48
Deck:
Superstorms call for superior responses.
Image: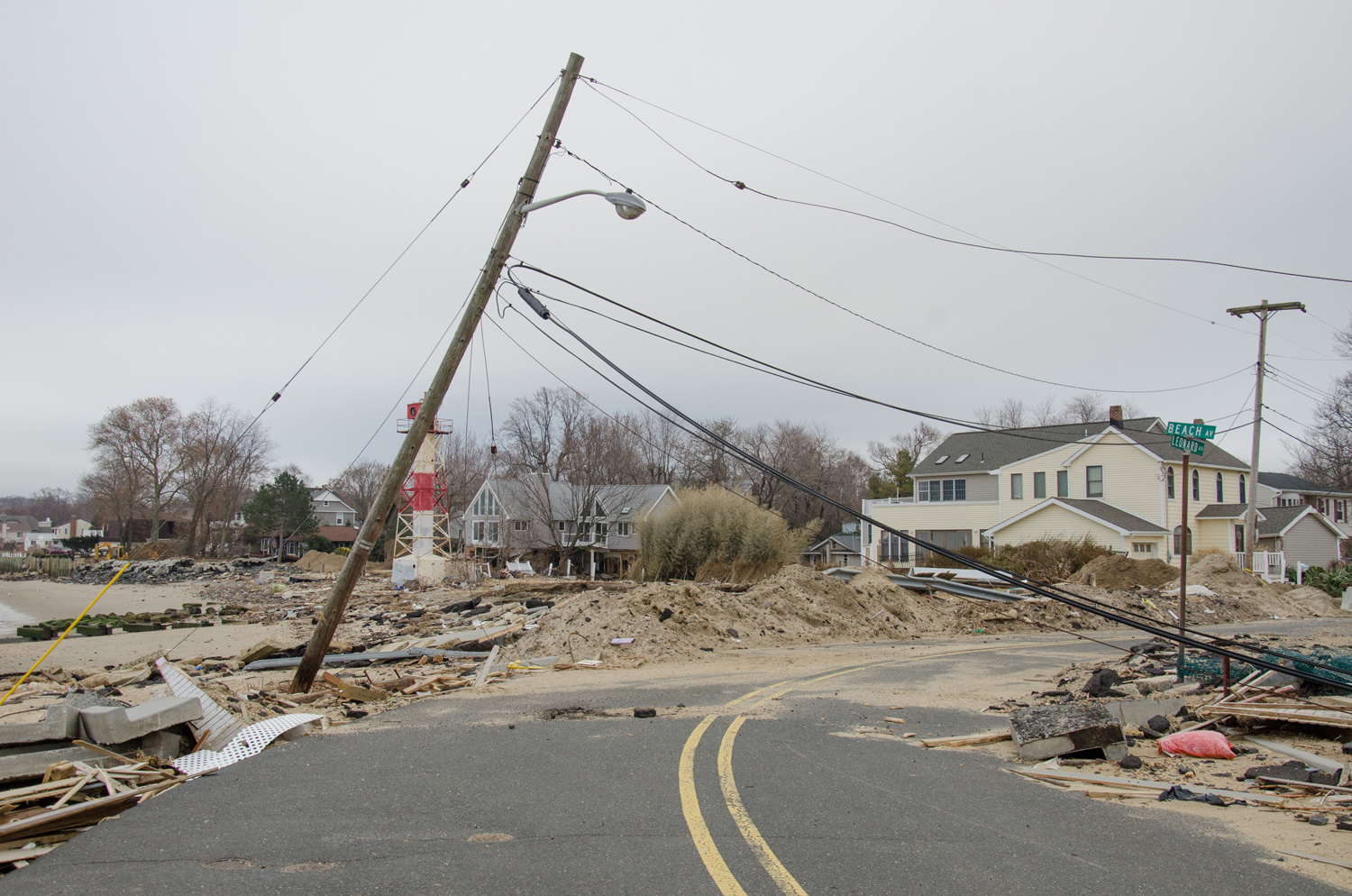 Subtitle:
Superstorms call for superior responses.
Intro Text:
There's no such thing as an average superstorm, and every situation requires a unique strategy. But data on utilities' performance in response to major storms helps identify best practices -- and lessons learned.
Publishing Date:
Friday, June 28, 2013 (All day)