Rethinking Compliance
simply, automated processes are typically more effective than manual efforts because they are executed consistently and they reduce the possibility for human error. At the same time, automated processes eliminate the cost of duplicated efforts across divisions. That's why it's beneficial to consolidate and streamline SOX controls before they're automated.
A disciplined, comprehensive assessment of manual controls across the enterprise is useful to identify opportunities for automation. Possibilities include more automated processing that allows users to only follow up on exceptions outside the defined parameters. In addition, automation of workflows, such as controls and procedures for SOX Section 302 certification, can eliminate time-consuming paper chasing. Similarly, manual journal entries and reconciliations, which can be extensive in the utility industry, also can be automated. More and more, utility companies are considering automation of calculations such as unbilled revenue. Historically, this process has been dependent on manual inputs and reviews, which can take a significant amount of time at the end of the month or quarter, and bring a higher risk of error.
Automation can lay the groundwork for improved operational efficiencies by extending SOX controls to other non-financial processes. This is because companies that comprehensively examine their SOX risks are better able to identify gaps in other compliance programs. For example, utilities can improve their storm damage response capabilities by extending applicable SOX controls to their response plans.
Operational improvements also can be found by automating controls in conjunction with other IT and business process initiatives. Many utility companies have seen IT projects fall behind, run significantly over budget, and experience multiple scope changes. If those projects are considered for automation after go-live but due to the other demands on the IT organization, are never implemented, they can result in lost opportunities to optimize the process. Today, however, most vendor packages provide a significant number of configurable options that companies can use to develop a more automated control environment, allowing utilities to take advantage of the significant investments they've already made in their IT infrastructure.
Continuous testing and monitoring of controls is still a relatively new concept for most companies. Among power and utility companies that have implemented smart meters, automated—and very frequent—meter reads have generated a flood of customer and operational data. Data analytics tools can help utilities understand this information to find the needles in the haystack, which becomes increasingly difficult with the volume of data—typically going from one meter read a month to a meter read every 15 minutes. If designed appropriately these tools can more effectively identify possible errors and control breakdowns than the current manually intensive controls.
It's important to note that cost savings generated by automation won't be instant, but will more likely accrue over time. When factored across processes, departments and reporting quarters, the savings become significant—and recurring.
Lean Processes
An effective SOX program must constantly monitor and reassess controls to create a system of continuous improvement. In doing so, the SOX program ceases to be a box-checking exercise and becomes a source of re-evaluated and constantly enhanced processes. These efficiencies ultimately should pay off in
Deck:
Greater value from Sarbanes-Oxley processes.
Image: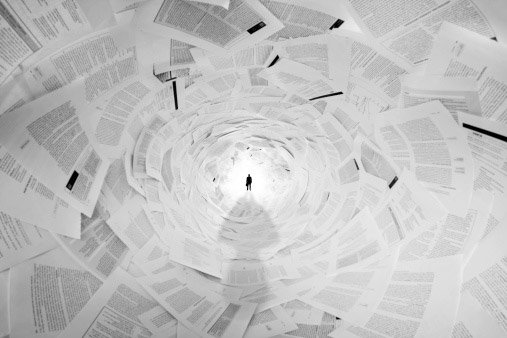 Subtitle:
Greater value from Sarbanes-Oxley processes.
Intro Text:
Most companies view Sarbanes-Oxley compliance as purely a burden, but doing it right can yield operational benefits. Automating the process of monitoring, testing, controls, and reporting can improve efficiencies and reduce regulatory risks at any energy or utility company.
Publishing Date:
Thursday, November 8, 2012 (All day)