Value Co-Creation
utility or the equipment providers and thrust upon unwitting customers.
An alternate approach is to engage through enterprise co-creation. In the Southwest, what began as a "small, community-based collaboration to reinvent the energy system" ended up teaming with the local electric utility and nearly a dozen private companies to create one of the country's furthest reaching and comprehensive energy projects. Through co-creative approaches the group built is vision and strategy, and applied for and won a $10-million DOE grant for a smart grid demonstration project – and doubled the funding through local matching grants. The pilot project was oversubscribed with enrollees who bought in early, having been engaged as stakeholders in the co-creative process. The project recently went live, with the project executive director saying "those working on and advocating for the smart grid need to learn a lot more from customers than they need to learn from us."
3) Mobilized Employees: Enterprise co-Creation isn't limited to engagement of external stakeholders. Internal stakeholders – namely, utility employees – are as important a co-creation stakeholder group as any other. For many utilities, the knowledge and skill of employees – who are generally fully engaged in keeping the utility operating – goes untapped when it comes to new ideas and new ways of doing things. Enterprise co-creation can help create a mechanism to engage employees and identify novel, value-adding solutions to challenging problems.
Consider the case of the national postal system of France, La Poste. Like many postal systems around the world, La Poste was struggling with a rapidly declining mail business. This led to a rash of post office open-hour cutbacks and closures, and with it, steady decreases in customer satisfaction.
In an unusual move, La Poste turned to its employees to work collaboratively with management and the union structure to co-create solutions that would improve customer satisfaction. The employees focused on the process of post office scheduling, and came up with a solution whereby the post office employees actively schedule their own work, rather than have management create the schedule and hand it down to passive employees.
The results were stellar. Self-scheduling allowed employees to adjust opening hours to better fit with local customer needs. Average queuing times were cut in half, and for the first time in years, customer service levels increased. An additional benefit: postal employee absenteeism decreased dramatically. The results were so positive that La Poste is now looking to enterprise co-creation principles to create new products and services, and develop a new post office performance model.
How might a utility company benefit by providing employees with an enterprise co-creation platform?
Getting Started
While enterprise co-creation is a new concept for most utilities, there's nothing inherent in the utility business model that suggests the successes that companies in other industries have enjoyed can't translate here. And getting started doesn't have to be complicated. One approach could be to pick a small internal process ( e.g., service activation or repair and maintenance contact center) and open it up to a community of stakeholders. The same approach then moves from there,
Deck:
Partnering with customers in a new energy enterprise.
Image: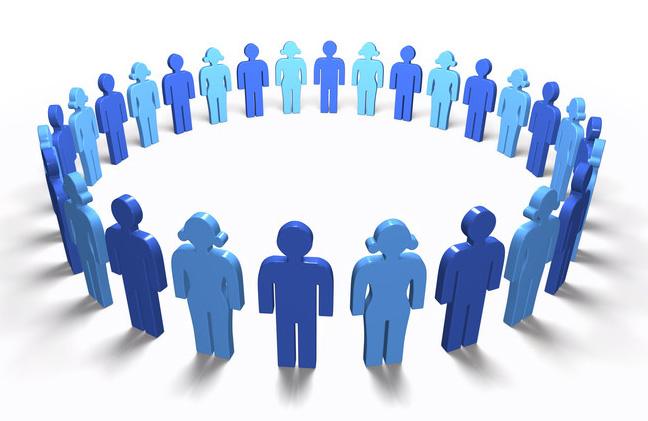 Subtitle:
Partnering with customers in a new energy enterprise.
Intro Text:
Utilities are no longer a one-way business. The industry's future growth will be found in value co-creation with customers.
Publishing Date:
Thursday, May 30, 2013 (All day)