PUF Advertising | Digital Marketing Options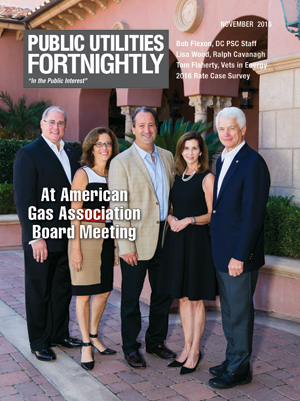 Public Utilities Fortnightly remains the must-read magazine for utility industry professionals. For more than 80 years, Fortnightly has provided its readers with commentary and analysis of key industry trends that executives rely on when making important business decisions. As the only paid ($500/year) circulation publication in the industry, our readers know they can count on Fortnightly to get straightforward insight on the days' critical issues. And because Fortnightly has unmatched access to the key decision makers in the industry, it is also the right choice for your marketing program.
Audience
As we countinue our transition to a member based organization, we are converting organizations with several individual subscriptions to organization wide site licenses. This allows any employee at the company to receive PUF in print and/or digital format. That means more readers at IOUs, municipal utilities, regulatory agencies, and other organizations working in the utility industry.

PUF Advertising | Digital Marketing Options
Contact Joe Paparello