Deck:
FERC decision on PJM mitigation is a model for other ISOs and RTOs.
Author Bio:
Richard B. Miller is the director and Raghu Sudhakara is a project specialist with the Energy Markets Policy Group at Con Edison.
Capacity markets have been a significant source of controversy since the inception of competitive wholesale markets. While there are many regulatory questions to be answered in constructing capacity markets, the primary goal of such markets should be to attract capacity that is competitively priced. Achieving this goal has been difficult, and Con Edison welcomes the Federal Energy Regulatory Commission's (FERC) recent decision to hold a technical conference "to consider how current centralized capacity market rules and structures are supporting the procurement and retention of resources necessary to meet future reliability and operational needs."1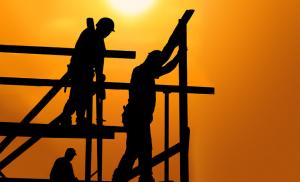 Contrary to the view expressed in "Rethinking Capacity Markets" by Randall Speck and Kimberly Frank (Fortnightly, May 2013), which claims that capacity markets haven't worked and there should be more reliance on bilateral contracts, we at Con Edison2 believe that competitive capacity markets will provide electric system reliability most cost-effectively if they don't rely on long-term contracts with regulated utilities. Indeed, PJM's experience in recent capacity auctions clearly demonstrates that long-term contracts aren't necessary to attract new entry. In addition, the FERC's recent PJM decision can provide a model for a capacity market improvement, i.e., a rule that would provide for a competitive entry exemption from new entry mitigation rules.
PJM's most recent capacity auction demonstrates that capacity markets can attract new entry. In the last few years PJM has faced an unprecedented 14,000 MW of potential plant retirements driven by impending environmental regulations such as EPA's Mercury and Air Toxics (MATS) rule and New Jersey's HEDD (High Electricity Demand Day) rule3 as well as by changing economics. In the May 2013 auction4 for the 2016 delivery year, PJM succeeded in procuring 5,463 MW of new generation (out of 6,598 MW offered), demonstrating that the market can produce new capacity without regulated contracts that would impose all of the risk of building such facilities on the customer. This is a continuation of what was observed in the 2012 auction when PJM acquired 5,346 MW of new generation. Reflecting competitive supply offers, including from imports and lower demand, the capacity price for PJM, as a whole, dropped from $136/MW-day in the last year's auction to $59/MW-day this year. Further, the electrically constrained mid-Atlantic region attracted a total of 2,569 MW of new offers, 2,217 MW of which cleared in the market, resulting in a price decrease from $167/MW-day last year to $119/MW-day this year. Nor are these results temporary. Since the inception of PJM's RPM base residual auction on June 1, 2007, generating capacity in the market has increased by more than 28,000 MW (See Figure 1).
The recent success of PJM's capacity market in meeting capacity needs indicates that an overhaul of the market to allow more regulated bilateral contracts, as suggested in the May Fortnightly article, isn't required. Moreover, the recent FERC decision5 to approve most of the proposed reforms to PJM's new entry mitigation rules should improve that market's ability to attract new resources. 
The new rules are beneficial because they create a categorical exemption for a competitive entrant so that it wouldn't be subject to unwarranted mitigation. This exemption, which is expected to cover a broad majority of new entrants, also will allow PJM to focus limited resources on only subsidized entrants that would directly result in unwarranted price suppression. 
Standardizing Markets
FERC accepted the PJM definition of a "competitive entrant," which is any generator that is not: 1) able to pass on costs through a non-bypassable regulated utility charge; 2) contracted for more than one year through a state- sponsored or mandated process that is limited to new resources and; 3) the recipient of any material unit-specific governmental incentives.6 This exemption has broad applicability and should be a standard feature of any organized electricity market that features a capacity market and buyer-side mitigation rules.
The most administratively efficient market rules are those that flag by exception – as opposed to scrutinizing every new entrant. Such approaches also allow buyer-side mitigation rules to work more effectively, which should enhance confidence in capacity markets. Accordingly, FERC should consider the standardization of its PJM order through a more generic rulemaking. To date, FERC has pursued a certain level of standardization in areas such as transmission planning, demand response, and frequency regulation – but not in capacity markets. As an integral part of competitive wholesale markets, standardization in capacity markets is the next logical step due to their importance in providing reliability by creating a price signal for new resources. To this end, the FERC technical conference on capacity markets in RTOs and ISOs should begin the discussion to determine when standardization would be appropriate. We believe that a standardized exemption for competitive entry would enhance capacity markets' ability, because new entry wouldn't be discouraged by an overbroad buyer-side mitigation rule. Further, consideration of standardization with respect to procurement periods and forward auctions also would be appropriate. 
Ultimately, for competitive wholesale markets to succeed, it's essential that they provide for the entry of new resources without reliance on regulated long-term contracts. Standardizing best practices that facilitate new entry should help.
Endnotes:
1. FERC's announcement of a technical conference on centralized capacity markets can be found here: http://elibrary.ferc.gov/idmws/common/opennat.asp?fileID=13284066
2. Con Edison has divested all of its electric only power plants. Its regulated affiliate Rockland Electric also has no gene ration and participates as a transmission owner in the PJM RTO.
3. See PJM's summary of May 2012 auction results that outline impending plant retirements as a result of new regulations: http://www.pjm.com/~/media/markets-ops/rpm/rpm-auction-info/20120518-2015-16-base-residual-auction-report.ashx.
4. See PJM's summary of May 2013 auction results here: http://www.pjm.com/~/media/markets-ops/rpm/rpm-auction-info/2016-2017-base-residual-auction-report.ashx.
5. FERC's decision conditionally approving PJM's new buyer side mitigation rules can be found here: http://elibrary.ferc.gov/idmws/file_list.asp?accession_num=20130502-3038
6. FERC also approved an exemption for units built to supply native load since it's a long-standing utility and public authority business model under which vertically integrated utilities are required to build supplies for their customers. Further, FERC rejected PJM's proposal that would have required non competitive entrants to use a generic minimum offer price. Instead, FERC directed PJM to retain the mechanism under which a unit can use a lower minimum offer price based on its own economics but also directed PJM to work with stakeholders to standardize the rules used to determine this price.