Deck:
Utilities get serious about social media.
Author Bio:
Todd Black is Unitil's senior vice president of external affairs and customer relations.
To some utility executives, social media1 might appear to be a fad – a way for young people to post about what they ate for breakfast. The data shows, however, that this attitude toward the medium is misinformed.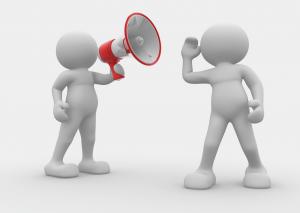 Others might point to the risk involved with this new platform. Social media is, undeniably, a risky arena; conversations can occur unmediated, information travels unchecked and inaccuracies abound. So why are utilities getting in the game?
Social media usage has moved from a passing trend to a permanent part of the communications mix for businesses. The question is no longer whether to participate, but rather how utilities can best make social media part of their existing communications strategies.
By starting with strong core branding, ensuring a consistent message across platforms, managing resources and maintaining a focus on relevant content, utilities can integrate social media platforms as an important component of their communication plans to foster greater customer engagement. Here's the blueprint.
Making the Case
For any utility, making the decision to create or expand a social media presence might first mean accepting the premise that social media is here to stay. Pew Research found, as of February 2012 (the most current data available), 48 percent of adults use a social networking site like Facebook, LinkedIn, or Google Plus on a typical day. (See Figure 1.)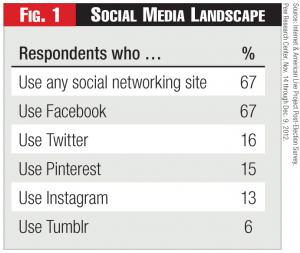 Utilities are adopting social media practices and policies because – simply put – they're seeing a benefit. Their customers are more engaged with their utility, as they are better informed and have multiple platforms for interaction or inquiries that range from service and billing questions to outage updates to restoration times after major weather events. In fact, according to J.D. Power and Associates, "utility customer satisfaction averages higher when utilities communicate with customers via electronic methods, 89 points above industry average" (see "2012 Electric Utility Residential Customer Satisfaction Study,"J.D. Power and Associates).To pull on that thread, utilities also are finding they're able to improve their relationships with other constituents, such as state and local governments, emergency services, and media organizations. 
Social media is a transformative event in communications in that it has caused a fundamental shift in the way people get information. Rather than one-to-many, communication now flows many-to-many. Just as they do in today's mainstream media, customers now can have an active voice in any conversation, and those conversations will occur regardless of whether a utility chooses to participate and have a voice. If a utility doesn't speak for itself via social media, someone else will – especially during major outages and emergency events. When they're equipped to engage customers with accurate and relevant information, utilities can serve as the "truth squad" in these conversations.
The data show that social media is no longer simply the domain of trailblazers and bleeding-edge tech leaders. As a result, utilities are actually increasing their risk if they avoid social media. Stakeholders – customers and regulatory bodies alike – expect to find basic information from utilities on the major social media platforms. Many public utilities commissions and departments at the state level have embraced social media in ways that are relevant and appropriate to them and the content they need to deliver; many, for example, offer text alerts and other mobile content. As a result, utilities that proactively take advantage of these communication platforms achieve a win-win scenario: they can produce information and rapidly deliver it to regulators, creating synergistic situations in which customers, local first responders, and elected officials receive the company's message from multiple sources.
Messaging Matters
Companies of all types rely on core messaging to define their identity and explain their value proposition. Ideally, employees at all levels are able to understand and communicate this value to potential customers and stakeholders alike. The message remains consistent and guides corporate content, whether it takes the form of a press release, a website, a brochure, or a job posting.
Social media platforms are no different. People might use Facebook, for example, chiefly to share information about their lives with friends and family, but they also use it to stay in touch with and informed by the brands, companies, and organizations that shape their lives. Utilities fit this description, and while the Facebook platform itself is less formal than, for example, a news program, the utility's core message and identity don't change with the medium. Social media serves as an extension of the brand and can still represent the utility as authoritative and professional.
To ensure consistent presentation of the brand, utilities might find it helpful to create a social media policy for employees. Such policies often designate responsibility for maintaining various company social media platforms, offer guidelines for presenting information and establish rules of engagement for customer interactions. Defining these processes can help the utility manage its message, and it can help ease apprehension for employees who have varying levels of familiarity with social media platforms.
Messaging represents a utility company's voice and identity beyond outage and restoration. It helps provide a more human face to an otherwise impersonal industry by offering information on the values of the company, the identities of its employees, and its community involvement, etc. By starting with strong core messaging and ensuring that message remains consistent across all social media platforms, utilities can help ensure their brands are strengthened – not fractured – by their social media incarnations. As design elements (colors, shapes, and visual themes) reflect the brand, a mobile site should look similar to a utility's full website, as should its Facebook page, Twitter page, and any other platform it uses to communicate with stakeholders.
While utilities should remain aware of their core identity, they must also ensure a steady drumbeat of information is presented uniformly and accurately across various social media platforms. Utilities live and die by outage information, and if that information isn't accurate across various channels, utilities become their own enemies. It might be helpful for companies to consider prioritizing and releasing information via social media in the same way they would during an emergency event, reflecting on what information is most vital for the public to know at a precise moment.
Utilities can prioritize topics across platforms and outlets. Some information will still be most appropriate for a press release – but that release can now be shared on social media channels as well as via traditional distribution methods. Conversely, social media doesn't replace traditional communication channels and platforms; some consumer segments still might seek utility information through TV, radio, a call center, and print. Social media works best as part of a holistic approach.
Operational Readiness
Utilities might need to rework the way information flows within the company to provide the near real-time information social media requires. As a potential first step, utilities can assess their internal communications and inspect the points from which vital information is generated and to where it must flow. In a crisis situation, a utility should be prepared to have the technology and processes in place to quickly and accurately deliver vital information to key internal stakeholders and then distribute that information to customers and external stakeholders appropriately.
Because social media offers real-time updates and immediate access to virtually any topic, customers expect information to be not only readily available, but to be accurate. It's crucial, therefore, that a utility's departments and systems are in alignment. By distributing inconsistent information across platforms, utilities risk alienating customers, regulators, and news media alike. Web, phone, and broadcast messages should be updated with the same frequency, with the same information available across channels. 
According to the Pew Research Center, a majority (56 percent) of Americans now own a smartphone of some kind, and mobile smartphone users can spot inconsistencies much faster than they could in the pre-web era.2 Further, because information is available with the swipe of a screen or the press of a button, consumers will turn to whichever source is most easily accessible. For many, their go-to device is a smart phone and their source is a social networking app. Others rely on text alerts (issued to mobile devices by entities like the National Weather Service, or on an opt-in basis by various companies) to deliver urgent news and weather updates. In fact, according to Pew Internet's Mobile Report of July 2012 (the most current available), 19 percent of cell phone owners report having used their phone to get help in an emergency situation in the past 30 days.
Internal teams should consider their goals for each potential audience, including customers, media, local first responders, and regulatory bodies. What information should be given to a customer audience and what should be withheld? A utility that plans to post outage information on Twitter, for example, will benefit from carefully considering what outages qualify as Tweet-worthy. Probably it isn't productive or beneficial to a customer if the utility announces an outage that affects five homes; however, it could be beneficial to have a process in place to respond if one of those five homeowners Tweets directly to the utility and asks for an update on the cause of the outage. In its 2012 Electric Utility Customer Satisfaction Survey, J.D. Power and Associates found that 82 percent of customers prefer to be proactively contacted during outages with information and updates: "The more information electric utilities proactively provide during an outage, the higher customer satisfaction will likely be. Customers value being kept up to date and want to resume their lives as quickly as possible."
While social media is an excellent tool for communicating with customers and stakeholders during major events, utilities that operate a social media presence do so year-round – both during normal conditions and in emergency situations. Customizable management platforms, such as Hootsuite, allow administrators to schedule posts in advance across various social networks. Just as a radio station might pre-record broadcasts rather than continuously operate live on the air, social media scheduling tools let utilities plan and pre-determine what information will go out and when. This ability affects staffing needs and costs and can help a social media team manage multiple platforms simultaneously.
It's important for a utility also to manage customer expectations by considering when it will staff its social networks with live representatives. Often, consumers turn to social media because it offers extended hours beyond what traditional customer service phone centers and offices offer. That doesn't mean, however, that a utility is required to staff its social media sites 24 hours a day. A company could consider offering full coverage (including live updates or a promise of a return tweet within a short time period) between the hours of 8:00 a.m. and 9:00 p.m., for example, with limited weekend coverage. Some utilities also plan for extended coverage situations, such as during a major storm, emergency or outage event that affects a majority of its service territory. A utility also should consider its current employee base in light of anticipated staffing needs and support. Many companies find they need dedicated employees devoted solely to digital communications – and some need more.
The greater the number of customers affected, the more questions to address, restoration times to update, and teams to coordinate. Regardless of whether it's operating in a crisis situation or normal conditions, if a utility is consistent in its availability and reliably acts on customer inquiries, as well as comments and posts received within those determined time frames, it will foster greater trust and furthering customer engagement.
Content is King
Social media requires discretion. A utility has the ability to post what it wants, when it wants, so it should consider what its customer base considers interesting and relevant information, not just during major events, but throughout the year. Many utilities choose to share information not only about outages, restoration and emergency preparedness, but also charitable giving, community involvement, and energy efficiency. Because social media is much more visual than traditional communications (especially print), many choose to highlight content to complement the multimedia capabilities of today's mobile devices to increase engagement. Devices are capable of streaming HD video, downloading audio, and displaying infographics, photos, and animation. The Internet is no longer text-based or optimal for long-form writing; rather, it's a show-vs.-tell environment. Utilities can apply a showing concept to their virtual communications during and after a storm, for example, by posting photos of workers restoring service, retweeting customers who thank the utility for its work, or sharing relevant, pre-created content (e.g., an animation of the restoration process or video on how to safely use a portable generator).
In general, utilities can benefit by thinking of social media content as primarily about timeliness and quality over quantity. As with most elements of a communications plan, social media requires a mix of planned and spontaneous content – a balance of time-sensitive information and featured items.
One Channel Doesn't Fit All
Digital communications channels have proliferated in recent years. Utilities must carefully assess each social media channel and select the channels that are the best fit for their audiences and messages. Some of the more mainstream outlets – sites on which most major brands have a presence – include Facebook, Twitter, LinkedIn and various photo-sharing sites. Mobile apps also can offer utilities limitless possibilities for information delivery and its look and feel. There are dozens of social media networks, apps, and platforms. With new networks constantly emerging, utilities should carefully assess what's appropriate and time-tested. Additionally, platforms tend to grow and fade in popularity so, for a utility, the important thing is to weigh options, and to create strategies and communication processes that can apply across sites.
Social media platforms are most effective when they integrate well with other web channels and communication methods, including the utility's website, email marketing or newsletters, mobile alerts, apps, and online chat functions. Each piece of the digital communications pie should work in concert with the others, from brand look to core message to the frequency with which it's updated.
While the pace of social media has changed the way companies and their customers communicate, utilities are still likely to find the process of cultivating an online community occurs over weeks and months – not days or hours. An audience of 100 or 200 customers will soon reach a critical mass, and utilities can anticipate follower growth as they enact a well-thought-out communications plan. Some companies might find value, as they plan to launch a social media presence, in conducting a soft launch – i.e., operating a page, profile, or account under the radar without actively publicizing it to constituents. Soft launches allow utilities time to fine-tune processes, staff roles, and communications with limited customer exposure. Once a company is ready to actively promote a page, it might consider using badges on its website, automated announcements on its IVR, and information in bill inserts.
Social media growth often is directly tied to major events (including extreme weather and public affairs projects) that pull customers organically as they seek information. Between emergency events, utilities have the opportunity to get to know their customers and incorporate feedback into future plans.
Social media is a two-way conversation; utilities can no longer operate communications from a command-and-control standpoint. A well-executed communications strategy that integrates social media can lead to higher customer engagement and satisfaction levels, as well as stronger relationships with local elected officials, first responders, and regulators. By adhering to strong core messaging and taking a measured, thoughtful approach, utilities can communicate effectively and efficiently with key audiences on social media.
Endnotes:
1. Editor's note: Throughout this article, the term "social media" is used as a singular noun, referring to the entire category of Internet-based social networks and communications practices.
2. "Smartphone Ownership 2013," Pew Research Center, 2013.