Deck:
For DATC, grid expansion is a team effort.
Author Bio:
Bruce Radford is Editor-in-Chief of Public Utilities Fortnightly. Contact him at radford@pur.com
As an industry, electric transmission today embodies both old and new. For every established, old-line utility building new lines to ensure reliability within its regulated service territory, there's a private developer, looking to unlock the potential of far-flung windpower resources.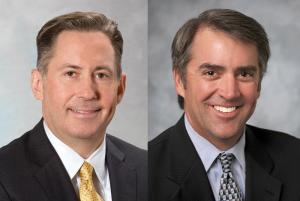 Here, we interview the two top executives at Duke-American Transmission Co., LLC (DATC), a joint venture between Duke Energy, an historic utility now fully integrated across numerous energy-related products and services, and American Transmission Co. (ATC), a grid-only "Transco" formed initially by Wisconsin policymakers from divested portfolios of the state's electric utilities, in an effort to modernize the Wisconsin grid:
• Phillip Grigsby, coming on board from Duke Energy's commercial transmission group, is president of DATC and a member of the company's Board of Managers.
• Randy Satterfield, arriving from ATC, now serves as executive vice president of DATC and also sits on DATC's Board of Managers.
Bringing together expertise from those two leading electric industry companies - Duke Energy and ATC - Grigsby and Satterfield head up DATC, a new and unique industry player intent on building, owning and operating new electric transmission facilities across North America.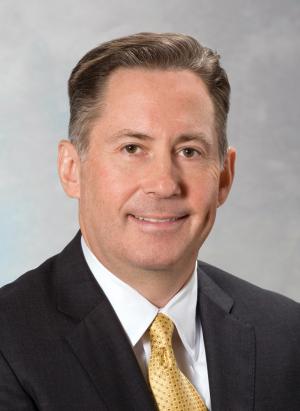 FORTNIGHTLY: Do you concentrate on reliability projects, or do you design what people would call "economic" projects?
GRIGSBY: We've done both. But what we really try to do is look at a particular market and identify where we see problems and some creative solutions to those problems.
SATTERFIELD: And we're finding more and more that even for projects that may traditionally be categorized as straight-line baseline reliability, there are economic benefits. The more we look at system planning, we're looking at projects that offer a cadre of benefits.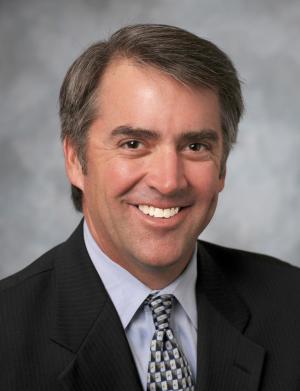 FORTNIGHTLY: When I talk to RTOs, I always ask them to give me an example of economic projects they've approved, but they never can.
SATTERFIELD: I'll give you an example. It's one that we built and placed in service earlier this year, I believe. It's called the "PP [Pleasant Prairie] Zion project. It was a MISO MVP ("Multi-Value Project") - a project deemed by MISO to be regionally beneficial, and therefore the costs of the project were shared across the MISO region. It's a five- or six-mile, 345-kV line from southeastern Wisconsin down into northeastern Illinois that was planned, designed and approved primarily for economic benefits to move power from North to South - from Wisconsin down into the Chicago market. There was some generation in the Milwaukee area that was getting stranded. That project has been paying off since the day it was placed in service.
FORTNIGHTLY: And wasn't that an initial motivation for ATC - that Wisconsin suffered from "islanding" and wanted to form ATC to get the state's grid up to speed?
SATTERFIELD: That's right. Back in the mid- to late 1990s Wisconsin experienced some reliability challenges. So policymakers, elected officials, stakeholders, and utilities all got together and said, "We need to do something about the grid." They passed legislation to encourage investor-owned utilities to divest their transmission assets for the formation of a transmission-only company - hence ATC. We've been in operation since 1-1-2001, and we've invested somewhere around three and one-half billion dollars into the grid in Wisconsin and the Upper Peninsula of Michigan.
Back in 2001, 2002, 2003, locational marginal prices in the ATC pricing zone were upwards of 25-30 percent higher than the neighboring pricing zones. Whereas today, they are within a percentage point or so of the neighboring pricing zones.
FORTNIGHTLY: What about Federal Energy Regulatory Commission Order 1000? Your company profile says DATC is well-positioned, whether the region in question is using a "Sponsorship" model, where developers come forward with projects, or a "Planning/Solicitation" model, where regional planners identify needs and issue an RFP, looking for bids. What's your experience with Order 1000 - do you think it's working?
SATTERFIELD: The RTO's MISO and SPP [the two regional transmission organizations: Midcontinent Independent System Operator, and Southwest Power Pool] are still kind of getting their compliance plans together. So it's probably still a bit early to tell from those RTO's how it's going to work out. What we know is that within SPP and MISO, they've taken kind of a competitive bid approach, meaning that they will identify problems, identify solutions, and then put those solutions out to bid. And all qualified developers can bid on those solutions. When that time comes, we'll be fully prepared to bid on appropriate projects.
PJM offers a sponsorship model, whereby the RTO will identify a need, and then solicit solutions for that need. And we can participate under that scheme as well. We have a very good bench of transmission planners. That's actually been one of ATC's strengths, and one of DATC's strengths as well - our ability to plan the system. So in PJM you get to plan the solution, submit it, and then if your solution is selected you get to go ahead and build it. We are looking at what some of those opportunities in PJM might be.
California has kind of been ahead of the game. They've had some competitively bid projects - they've got a live one on the table right now, a project called Delaney Colorado River [500 kV], that the CAISO board approved a month or so ago, and bids on that project are due mid-November. It's DATC's intention to bid. We suspect that some incumbents may bid as well, so it will be interesting to see how the bid selection process plays out, in the context of incumbent versus non-incumbent.
FORTNIGHTLY: Is DATC an incumbent or a non-incumbent?
SATTERFIELD: Well, it depends on where we are, right? In much of MISO we very well may be deemed to have some incumbency advantage. In some other areas clearly we are not incumbents. And let me get to the part that I didn't answer - Is Order 1000 working or not?
The answer is, it remains to be seen. There are a lot of advantages to what FERC was trying to do in Order 1000. We support that, but in many of the markets in which we intend to operate, the RTO's just aren't far enough down the path yet to make a judgment about whether it's working or not.
We expect it to work and certainly hope it will work, and will do everything we can do to facilitate successful implementation of Order 1000. That's just going to take a little more time.
FORTNIGHTLY: What's your take on that crazy dispute between MISO and Southwest Power Pool, regarding the limited transfer capability from MISO North to MISO South, which is of course Entergy. Do we just have to wait until the two parties sign a settlement agreement, or is there some magic bullet to solve that?
SATTERFIELD: I think it's the former. We don't really have a take on it. I think the parties ultimately will get together and figure out how to negotiate a settlement. When they do we'll see what it is.
FORTNIGHTLY: In the meantime, is there any kind of market opportunity there? Why haven't we read a headline about some developer announcing a grid project to increase the transfer capability?
GRIGSBY: I can't speak about other developers, but from my perspective, you're talking about large capital investments that have to be recovered over many years. It's not the easiest thing in the world to do one of those merchant projects. It carries a fair amount of risk. You're establishing a price point in time but whether or not that's going to hold up for 20 years is debatable.
SATTERFIELD: And if you want to propose a project on the regulated side - one that fits within Order 1000 and within MISO's competitive bid process - then you probably won't see a solution come from a transmission developer. Rather, you'll probably see those developers wait until they can see a solution that MISO proposes, that they'll have the opportunity to bid on.
Just from a DATC perspective, if we saw a need there I'm not sure that we would spend a lot of resources identifying a solution when we would just turn that solution over to the RTO, and they'd turn around and open it up to competitive bid by all qualified developers.
GRIGSBY: It's difficult for any participant to do all the engineering and planning work and then hand that over to somebody and say: "yeah, sure, share that with the industry and figure out who you might want to build it."
FORTNIGHTLY: What about financing? Are you satisfied in the way that FERC handled the so-called "Martha Coakley case," which set policy on how FERC will set rates of return on common equity for wholesale transmission providers?
GRIGSBY: From my perspective, what investors are really looking for is some sort of certainty. And so I think that to the extent that FERC took a position and explained how they are going to calculate rates of return going forward, that was a good thing for the market. The market seems to have responded generally positively to that.
Of course I think there's devils in the details. Once we see how FERC utilizes that policy going forward in some of the other cases, then we'll have a better feel. As I interpret it, I think that the FERC left themselves some discretion to recognize different financial and risk situations - particularly for some different development projects, to make sure that there's not a dis-incentive for people to be creative and take some longer-term risks, but we'll see if that interpretation holds true in some of these subsequent cases.
FORTNIGHTLY: Who do you see as your competitor, when you try to put a project plan together?
GRIGSBY: [Laughing] Who isn't?
FORTNIGHTLY: Do you have an enemy number one? Or is there a transmission developer that you emulate - such that, when you were forming DATC, you were thinking, "Let's be more like those guys."
GRIGSBY: I will argue that DATC - ATC and Duke Energy - were first movers in the way we approached transmission planning and project development. We came together, two large utilities with a long history. From the outside, we look a lot like an incumbent, because we have that sort of history. But we decided to work together on projects that weren't just about reliability, and weren't just about renewables going to market, or congestion. And we decided to do that coast-to-coast, in markets that we thought we could be competitive in.
FORTNIGHTLY: Is DATC still a joint venture, or has it become something different?
GRIGSBY: I don't think it's really changed since we created DATC back in 2011. It's a "50-50" enterprise between Duke and ATC. Our mission hasn't changed.
FORTNIGHTLY: If it's 50-50, how do you work on a project? Does ATC do the engineering and Duke the financing?
GRIGSBY: I always say that if you came to a DATC meeting of twenty people, I would challenge you to tell me who was from Duke and who was from ATC. It's a very collaborative effort. On any given project, more often than not, there's a combination of employees from both companies, working together. We think that allows us to leverage the best of combining the two companies, without creating a lot of bureaucracy.
FORTNIGHTLY: And both ATC and Duke would issue bonds?
GRIGSBY: The joint venture would secure its own financing, as DATC. I really see it as a partnership of equals. I hope Randy sees it the same way.
SATTERFIELD: I absolutely do. I know what some other partnerships look like, but I'll say that our partnership is unique - in how similarly Duke and ATC see the transmission world. Phil is correct. You sit in a room with a DATC team and you can't tell who's from which company.
FORTNIGHTLY: What about your accents, Tar Heel versus Midwesterner?
GRIGSBY: You betcha. It gives us away sometimes.