The Ultimate CEOs: James E. Rogers, Chairman, President and CEO, Cinergy
The CEO Power Forum: Not all utility CEOs are created equal...
James E. Rogers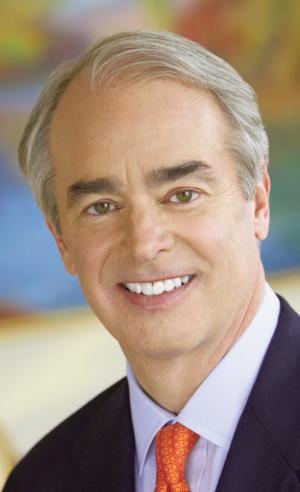 Chairman, President and CEO, Cinergy
"Given that we and other utilities are involved in planning to meet other pollution regulations, as well as soon adding new generation to meet growing demand, we need greater certainty regarding what these CO 2 regs will require."
Public Utilities Fortnightly  What has caused Cinergy to get involved in the global warming and sustainability issue?
James E. Rogers  We accept the science of climate change as expressed by the National Academy of Science report made to President Bush in 2001-the earth is warming, it will likely continue to do so, and human action is contributing to this. We think it is a problem that will require some action. We'd celebrate if new evidence strong enough to prove this wasn't happening should appear, but the skeptics have been working on this since the early 1990s and have yet to defeat the theory. Unable to defeat it via the peer review process, the "no club" has taken to claiming the entire process has been corrupted by group think and the scramble for funds. In science, great status comes from disproving a generally accepted theory. We think this ethic is still strong enough that if climate change could be disproved, it would be.
Fortnightly Why is Cinergy, a company that uses significant amounts of coal to power its electric plants, engaging in a discussing on greenhouse-gas emissions regulation?
Rogers We think Congress will eventually pass laws to regulate CO 2. If you read the signposts, action is imminent. There have been state actions that require reporting and capping of greenhouse-gas emissions. There has been an increase in support in the U.S. Senate for global-warming concerns. Add to that the approval of the Kyoto Protocol by 38 industrial nations, and a growing number of shareholders are expressing interest in companies quantifying the risks associated with greenhouse-gas emissions. Not to mention, we have seen the development of CO 2 and greenhouse-gas emissions trading markets in Europe and the United States and the increased media attention on the issue of global warming.
Given that we and other utilities are involved in planning to meet other pollution regulations, as well as soon adding new generation to meet growing demand, we need greater certainty regarding what these CO 2 regs will require. Sooner would be better than later because of the massive amounts of investment capital soon to be deployed in new coal plants. When we make such large investments (about $1 billion for a coal plant), utilities and state regulators have to look at prices going out more than 20 years for fuel, allowances for NO x, maybe mercury, and electricity prices when we decide whether or not to invest. If and when CO 2 hits, that will be another input to companies' financial models. We are including some CO 2 in our analysis as sensitivity runs, but it is very fuzzy now. The vital question is when, and how much. This is what