The Ontario Coal Conundrum
Tough plant-retirement decisions being made in Canada to reduce its carbon footprint contrasts with America's embrace of coal-based generation.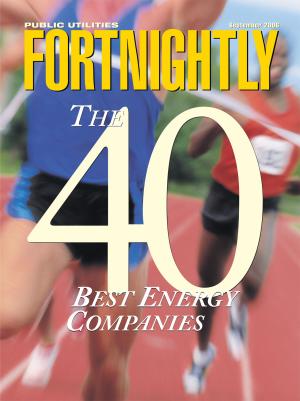 There is a certain irony in Ontario's decision to phase out its coal-fired generation at a time when the demand for new coal-fired plants is growing in the rest of North America. Global Energy's analysis of demand for coal for power generation suggests that growth in demand for coal is likely to continue and even challenge coal producers to step up their productive capacity and deliverability to meet that demand.
Today there are more than 37,000 MW of new coal plants planned to be operational before 2010, with more than 15,000 MW of clean coal technology (see Figure 2) . Canada's decision to turn its back on coal seems at odds with the rest of North America's aspirations for a resurgent coal future restoring some diversity in the fuel mix, in which even higher sulfur content coal from places like the Illinois Basin are expected to strengthen as technology makes use of closer, cheaper, dirtier coal sources to produce a cleaner coal result.
As one of the 130 participants of the Kyoto Protocol, Canada faces a tremendous challenge. The country has pledged under Kyoto to cut its global-warming emissions to 6 percent below the 1990 level by 2012. But its emissions actually have been rising, at an average rate of 1.5 percent a year. A large part of this is the result of stronger than expected economic growth and the growing reliance of other countries on Canada's energy exports. Extracting and transporting "oil sands" from Alberta in particular is highly energy intensive and a source of carbon dioxide.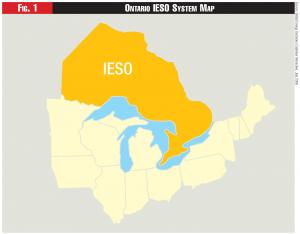 Ontario's power sector provides an example of how a changing regulatory environment and growing consumption of electricity can create serious supply problems. In a recently released report, the Ontario Power Authority (OPA) concluded that Ontario's electricity sector might be facing the most challenging times in its history with current installed capacity below levels of 12 years earlier. 1 Total capacity needs by 2025 were projected at 24,000 MW, representing 80 percent of the current power supplies. Ontario's energy minister estimated that these investments would cost $25 billion to $40 billion (Canadian) ($18 billion to $29 billion U.S.).
Originally scheduled for shutdown by 2007, the majority of Ontario's coal-fired capacity will remain on line until 2009. This decision by Ontario's liberal government represents a reversal of a key election promise to close more than 6,400 MW of coal capacity by 2007. A recently released report by the Ontario Independent Electricity System Operator (IESO)
(see Figure 1)
recommends that coal generators be available for a period of time even beyond 2009.
2
Reasons include the need for reliability support and backup emergency capacity, in addition to accommodating schedule delays for replacement capacity. Some of the planned replacement capacity additions already have run