Regulators Forum: Taming the Utility Frontier
Policymakers are setting sights on new challenges facing utilities.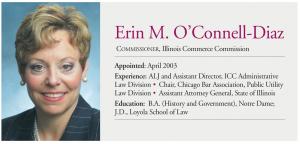 their peril, and often they were reluctant to do it because they didn't want to get second-guessed. In Arizona we had no gas deposits and limited storage. The customers weren't benefiting from the situation, so we changed the rules to provide for pre-approval for participating in storage projects and pipeline open-season investments.
Retail choice is another example. It was still going in Arizona when I took office in 2001. I am in the pro-competition camp, but I am also a pragmatic person. Residential ratepayers had not expressed interest in competition, so we responded to what the people wanted. We moved back on some of the provisions and permitted APS to aggregate its generation assets under the same umbrella as its retail wires company.
At FERC my view is agnostic. Questions of retail structure should be up to the states. But if wholesale markets aren't competitive, it is hard to get a retail structure in place. So it's FERC's role to implement the laws enacted by Congress, and make sure markets are free from artificial constraints and manipulation.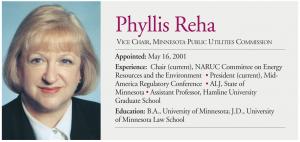 Fortnightly: What's the appropriate way to apportion merger benefits? How should regulators balance the benefits of increased scale against the prospects of growing market power?
Spitzer: I was involved with the Unisource buyout proposal. It was defeated on a close 3-2 vote. (Editor's note: Spitzer was one of the dissenters.) Generally, the states do a good job on these matters. Arizona was very thoughtful, and so were Oregon and New Jersey.
Then there are localized economic issues, unrelated to wholesale markets, with specific impacts on retail rates and retail issues. Is there a net benefit requirement under state law, or a no-harm requirement? Those are state issues, governed by state constitutions. I recognize Congress has authorized FERC to play a role with regard to asset impairment and cross-subsidization, and in all those cases the states did a thorough job considering those complex issues. I would not want to supplant what the states have done.
With respect to market power, FERC shares review authority with the FTC antitrust division. We have analytical tools to ensure markets are not adversely affected by the exercise of market power. It is a case-by-case question. I don't believe big is necessarily bad. As long as the analysis demonstrates no adverse impact on competition or rates, and if there is no means for affiliate abuse, the economies of scale created by mergers can benefit consumers.
Fortnightly: What role should electric and gas utilities take in addressing the challenges of national energy security and climate change? How can FERC help them in their efforts?
Spitzer: Energy security comes from reliable infrastructure, and FERC is fulfilling the mandate of Congress with respect to reliability issues, to make sure the grid is reliable. It costs money, but you have to get on the bully pulpit and make people aware of the costs of failure to secure a reliable grid.
I was proud in Arizona to be part of the majority that adopted the renewable portfolio standard (RPS). I believe RPS decisions are best left