Infrastructure Development: Avoiding the Next Debacle
How to ensure another Chunnel, WPPS, or Big Dig doesn't happen to you.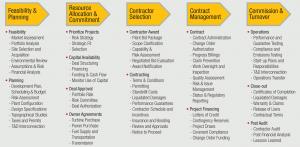 the industry needs at least $900 billion in direct infrastructure investment over the next 15 years, more than the current net book value of all the nation's power assets.
Additionally, attention needs to be paid to the multibillion-dollar investments utilities have made and will continue to make in upgrading or replacing customer information systems (CIS) and implementing automated meter reading (AMR) systems and infrastructure. These expenditures have been treated as capital, which entitled the companies to include these system costs in the rate base and to receive an agreed-upon rate of return on their investment subject to some form of prudence or reasonableness review by state public utility commissions or other regulators. To reduce the likelihood or significance of unreasonableness findings in future project reviews mandated by the commissions or driven by legal actions, it will be critical to surface and periodically mitigate risks involved in these projects throughout their design and implementation phases.
Lehman Brothers Vice President Melanie Crader, in a recent research note, wrote: "We believe risks associated with a significant capital expenditure cycle are likely to be priced into the (regulated utility) group in coming years. These risks include heightened regulatory risk as companies seek to increase rates for new infrastructure adds, financing risk associated with capital outlays and related free cashflow deficits, and execution risk associated with construction of the first major cap-ex cycle for regulated utilities since the 1970s."
And nuclear-power opponents like Paul Gunter, a founder of the anti-Seabrook Clamshell Alliance, signal their continuing opposition: "To ante up for another generation of nuclear power would be a colossal mistake that would really trivialize the Seabrook debacle."
The bottom line is that companies that take on new generation projects are likely to be under intense financial, regulatory, legal, and political scrutiny. To meet their communities' power-supply needs with environmental sensitivity and fiscal prudence will require a new level of excellence in managing these projects—a level that some may not be able to achieve.
Important lessons in project management are available from the experience of the 1970s, from major public projects around the world, and from our hands-on experience over the past several decades. However, before examining these lessons, it's valuable to begin with a review of the actual results produced by the U.S. electric power industry since the 1970s.
Diagnosing the 1970s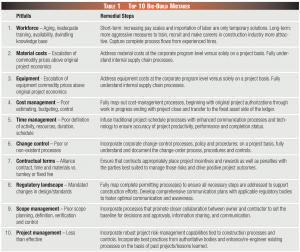 It is best to start with an accurate analysis of the actual cost overrun and schedule delays experienced in the 1970s, rather than relying on headlines and project opponents. To document this, the Energy Research and Development Administration commissioned a study in 1976 by the Mitre Corp. of projected versus actual costs for both nuclear and coal-fired power plants.
The analysis compared costs for plants with common start-of-operation dates from 1967 through 1975 in order to evaluate factors like inflation, project-cost escalation, longer construction times, and tightening environmental standards that changed during that period, and to allow for differences in construction time for coal versus nuclear plants.
On a "looking ahead" basis comparing the projected and actual costs-per-kilowatt of plants completed in the same years,