Regulators Forum: Restructuring Rollback
State-policy turmoil reshapes utility markets.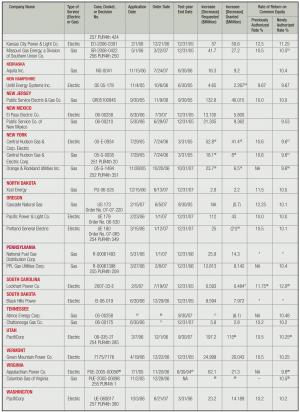 state, the Illinois commission frequently gets proposals for novel rate structures. Naturally, the most noteworthy—and controversial—are the structures surrounding the procuring and pricing of power supply, as well as the rate caps that expired on Jan. 2, 2007.
While the Federal Energy Regulatory Commission has jurisdiction over wholesale-power rates, the Illinois commission had a direct role in the process that produced retail electric rates. In other contexts, we have seen proposals for CWIP (construction work in progress) in rate base, incentive and price-cap regulation, and the use of riders and other mechanisms.
Fortnightly: The statutory rate freeze ended in January 2007, sending Illinois electric markets into turmoil, and resulting in the enactment of major energy legislation. What does this mean for regulation in Illinois?
Box: The Illinois commission's authority was changed significantly by the new legislation, which established an Illinois Power Agency tasked with planning for procurement of wholesale power supplies on behalf of POLR (provider of last resort) electric customers. While the commission previously had responsibility to oversee selection, development, and outcome of the procurement auction, the commission now is responsible for administratively overseeing the agency's procedures—many of which were spelled out in the statute. The new law also established demand-reduction and energy-efficiency standards, as well as a renewable portfolio standard (RPS) for utilities, which the commission will administer. Other pieces of legislation imposed net-metering and interconnection requirements on utilities with respect to distributed generation. These added to the commission's market-oversight responsibilities by imposing requirements the commission previously had the option to initiate.
Fortnightly: What are the duties of the newly formed Illinois Power Agency?
Box: The Illinois Power Agency mainly is responsible for developing and implementing wholesale power-procurement plans for Commonwealth Edison and the Ameren Illinois Utilities, according to fairly specific statutory requirements. The agency's mandate also includes a requirement to promote development of electric generation and cogeneration facilities using Illinois coal or renewable resources, and to supply power from those facilities at cost to municipal electric systems, governmental aggregators or co-ops.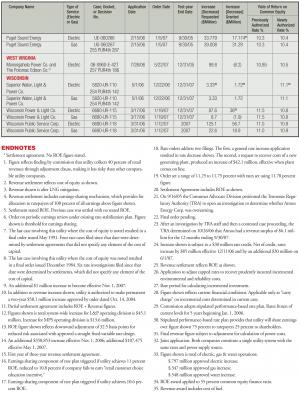 In fulfilling this responsibility, the agency may develop and own coal-fired and renewable generation facilities. The commission has review and approval authority over the procurement plan and contracts awarded through the process. A commission procurement monitor will oversee the agency procurement process.
Missouri: When the Levee Breaks
Fortnightly: Is the regulatory compact changing in Missouri to accommodate increased market risk?
Davis: Yes. The regulatory compact has changed in at least three ways.
First, in 2005, the Missouri General Assembly adopted legislation allowing utilities to make adjustments for prudently incurred fuel and purchased-power costs. In May of this year, we issued our first decision to award a fuel adjustment clause (FAC) to a Missouri utility since 1979.
Second, also in 2005, the Missouri PSC approved Kansas City Power & Light's (KCP&L) experimental regulatory plan that made an upfront prudency determination on the construction of a new 850-MW coal plant, environmental upgrades at other power plants and over 100 MW of wind power (see "Business & Money," p. 22). The regulatory plan provided a framework for KCP&L to obtain additional