NERC Today and Tomorrow
Living in the new world of mandatory reliability standards.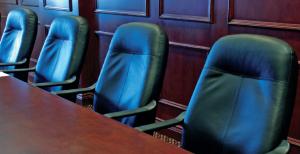 Mandatory reliability standards put in place by NERC three years ago give reason for optimism concerning their success. But the organization struggles with standards development, compliance, enforcement and transparency.
The future challenges facing NERC are many and a review of current issues shows it is not yet time to conclusively assess the effectiveness of NERC or its mandatory reliability standards. NERC's first Three-Year Electric Reliability Organization Performance Assessment Report (Three Year Report) since its appointment as the electric reliability organization (ERO) concludes optimistically that the regulatory process and the standards themselves have improved reliability. 1 While one logically can conclude a mandatory system is more effective than a voluntary system, closer examination shows NERC struggles with standards development, compliance and enforcement, and transparency and uniformity of these processes. The good news is some solutions already have been identified in the Three Year Report and have been implemented. One truly can be optimistic about the future effectiveness of the mandatory reliability standards regulatory regime.
Evolving Standards and Guidelines
Most standards only became mandatory in 2007 and others, such as the Nuclear Plant Interface Coordination standard, won't become effective until April 2010. Meanwhile, standards and guidelines are evolving and new standards are developing to address issues previously missed or new areas of importance. The long process to develop a reliability standards project, which requires an average of 21.7 months, necessitates additional and concurrent programs to assist with improving bulk power system reliability. 2 In fact, the consensus-based standards process has been criticized as requiring consideration of too many diverse viewpoints, resulting in standards that don't always effectively protect reliability. 3 Guidelines and examples of excellence provide reliability assistance and might even close gaps in standards. 4 The guidelines generally are applicable, while the examples of excellence are limited to specific situations. 5 Both allow the industry to apply the methods that address its specific needs, thereby maximizing reliability performance. Furthermore, the guidelines allow flexibility to address emerging topics, such as installation of a smart grid. Before the standards became mandatory, pursuant to a directive from the Final Report on the 2003 Blackout (Final Report), another task force was assigned to identify best practices, which subsequently produced the 2005 Best Practices Task Force Report .6 The task force concluded, after a survey of best practices in other industries, that voluntary practices are worthwhile. However it concluded the term best practices doesn't have a uniform meaning in the utilities industry .7 Instead, its 2005 Best Practices Task Force Report proposed as best practices non-mandatory operating guidelines that will function as a subset of the reliability standards. Sources of operating guidelines