Capacity Contest
Raising the stakes in RTO markets.
had the same problem, which explains why MISO heretofore hasn't prioritized capacity markets.
"In states that have deregulated retail energy markets, it is less clear who is responsible for [assuring] adequate resources are available to meet demand," commented MISO in the Duke Ohio migration docket at FERC. "Because vertically integrated utilities comprised nearly all Midwest ISO members when the market was developed, the Midwest ISO does not have a centrally procured capacity market" (MISO comments, July 26, 2010, FERC Docket No. ER10-1562-000) .
Over time, however, generation-owning companies whose operations overlap the two geographic regions are seeing dollar signs in the RPM, and they aren't seeing them in MISO's comparatively nascent Voluntary Capacity Auction (VCA).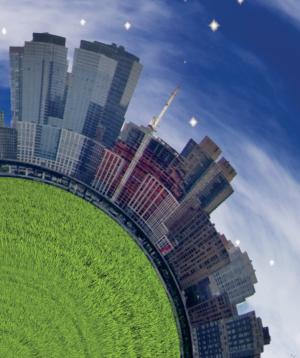 "The decision [by Duke Ohio and Kentucky] to withdraw appears motivated principally by the desire to receive higher capacity market revenues in PJM," stated Potomac Economics, the independent market monitor for MISO, in comments submitted to FERC on Aug. 19, 2010. "The Midwest ISO's voluntary capacity auction continues to clear at prices close to zero due to the prevailing excess capacity on the Midwest ISO system, while RPM capacity market revenues for [Duke] in PJM are estimated to be $352 million annually."
A figure like that is enough to make any company stand up and take notice, but it also raises an important question: who pays that $352 million—and what are they getting for it?
Attracting Resources

In the simplest terms, RPM is intended to apply market forces to the business of ensuring electric capacity is adequate to meet peak loads.
Different RTOs take different approaches to planning for resource adequacy. In the case of MISO, load-serving utilities are required to provide load forecasts, and generators must qualify the resources they're offering into the market. MISO calculates a reserve margin for each LSE, and the LSE is responsible for procuring adequate qualified resources to meet its forecasted load plus the reserve margin.
Beyond that, locational marginal pricing (LMP) structures aim to address local resource constraints, by rewarding participants for bringing power into the market where it's most needed. Both MISO and PJM use LMP mechanisms for energy auctions, as do other RTOs, such as ERCOT in Texas and the California ISO. And since 2007, PJM's RPM auctions have applied the same concept to capacity trading.
Each year in May, PJM holds an auction for a year's worth of capacity to be delivered three years in the future, and then it also conducts three additional auctions for incremental needs—four, 13 and 23 months ahead. In this way, PJM hopes the forces of supply and demand will attract the capacity necessary to meet future resource adequacy requirements, while its real-time and day-ahead markets take care of current energy needs.
Although the basics of the RPM have remained pretty much the same since its inception, PJM has been making changes and adding features. Most notably, two years ago the RTO introduced demand response (DR) and energy efficiency as biddable resources—the difference between the two being that DR involves dispatchable load, to be curtailed for a given time period, while efficiency