Killer App
Distribution management at the smart grid frontier.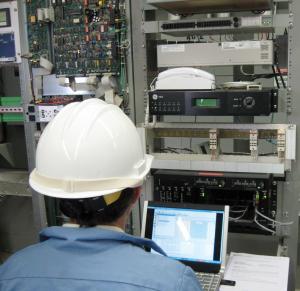 actually a combination of all three.
Ken Geisler, vice president of business and product strategy in the smart grid division at Siemens, observes that advanced DMS can be confusing for many utilities. "Their business is to operate a utility, it's not to be IT experts," he says. But the need for an ADMS is becoming inevitable as companies invest in smart grid systems.
"There are so many external requirements that you're going to have to deal with," Geisler says. "An advanced distribution management system supports a broad variety of solution requirements."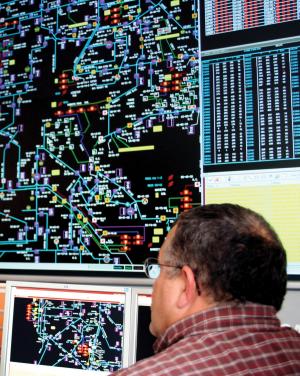 But like the word "smart" in smart grid, the definition of "advanced" DMS can be relative. Some vendors are developing systems that fully integrate distributed automation, asset management, smart metering, and eventually distributed energy resources, such as rooftop photovoltaics and electric vehicles. Others have simply decided to start calling their outage management systems "DMS."
Nevertheless, the ADMS of the future will operate in real time and across multiple divisions within a utility. The stronger the DMS, the better its ability to process large amounts of data from different devices and systems. Success hinges on having the right level of integration and functionality, as well as collaboration among suppliers, integrators, and utilities. And of course, utilities will need to bring all of that to a scale that serves their entire systems.
The full magnitude of this effort is illustrated in an anecdote related by Avnaesh Jayantilal, global DMS activity director at Alstom. He won't name any names, but recalls visiting a utility control room recently. Although operators worked in a beautiful space, he says, the utility used archaic technology: two-story paper maps accessible with a tall library ladder. Color-coded pins designated outages and trucks. Meanwhile, outside the control room, the people planning the grid had sophisticated software tools at their fingertips.
Such disparities are changing. Wade Malcolm, global lead for Accenture's smart grid services operational technology practice, says he's seeing significant global investment in hardware, such as upgrades to switchgear, fault detection, and protection for feeders and other elements of circuits. He notes that early distribution management systems were offshoots of SCADA and OMS. But as utilities invest in smarter systems, they're discovering their legacy processes don't necessarily work together efficiently. Products rooted in outage management focused on data collection and management, while those with SCADA heritage tended to be good at creating a static view of the network, managing the configurations, and driving electronic map boards and diagrams, Malcolm says.
Over time, distribution operators acquired better basic tools to measure and monitor what's happening in certain parts of the grid, according to Jayantilal. "But they didn't have advanced tools that would understand where the power was flowing, or how to optimize the grid," he says.
In recent years, distribution operators gained SCADA tools, real-time planning tools for analytics, as well as volt-VAR control, fault location and isolation, and service restoration. Although some vendors call the union of those tools "ADMS," Jayantilal says the most advanced systems allow utilities to track outages and optimize the grid simultaneously. Like many smart grid experts,