Transmission Tug-of-War
From EPAct to Order 1000, siting authority continues evolving.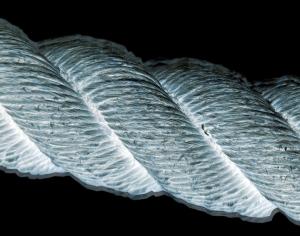 It has been six years since the enactment of the Energy Policy Act of 2005 ( EPAct 2005), 1 which, through the addition of Federal Power Act ( FPA) § 216, 2 granted the Federal Energy Regulatory Commission (FERC) "backstop" siting authority for electric transmission projects. Despite the new federal authority and the need for additional transmission capacity, no construction permits have been issued by FERC, no applications are pending before FERC, and the single pre-filing request submitted under FERC's siting application process was withdrawn. 3 Nevertheless, the dearth of federal permitting activity has not stopped the courts and FERC from further weighing in on transmission siting and interstate transmission issues.
This year, the Ninth Circuit Court of Appeals invalidated the U.S. Department of Energy's (DOE) congestion study and vacated the designation of the National Interest Electric Transmission Corridors (NIETC), which had provided the legal predicate for FERC's siting authority, 4 and in 2010, the Fourth Circuit held that the federal backstop siting authority does not attach to a project that has been affirmatively denied a permit at the state level. 5 Recently, however, FERC has overhauled its entire transmission planning process and, despite FERC's claim to the contrary, that order will have a spillover effect on the siting process. 6 The lack of certainty at the federal level, however, has not deterred siting applications at the state level. 7 Six years after EPAct 2005, major questions persist as to the current status of FERC's authority under FPA § 216. Can an applicant even start the application process at FERC? What's next for transmission siting?
EPAct-FPA Siting Framework
EPAct 2005 established a new federal framework for the siting of certain electric transmission projects, a power which previously had resided exclusively in the states. As added by EPAct 2005 § 1221, FPA § 216 granted FERC authority to site transmission projects in NIETCs designated by DOE. FPA § 216 provides a specific list of five circumstances when FERC may preempt a state and issue a construction permit for transmission facilities in a NIETC 8: 1) a state in which the transmission facility is to be constructed does not have the authority to approve the siting; 9 2) a state does not have the authority to consider the expected interstate benefits to be achieved by the proposed project; 10 3) a construction permit applicant is a transmitting utility under the FPA, but does not qualify for a permit in a particular state because it does not serve end-use customers in that state; 11 4) a state commission has withheld approval for more than one year after the filing of an application; 12 or 5) a state commission has conditioned its approval in such a manner that the proposed project is not economically feasible or will not significantly reduce transmission congestion in interstate commerce. 13
To effectuate the federal citing