What Happened at Beacon
Election politics almost killed a great idea.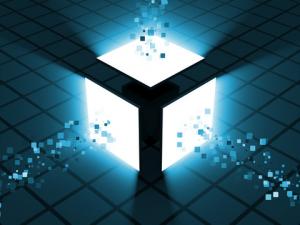 When Beacon Power inaugurated its 20-MW flywheel storage plant in Stephentown, N.Y., last July, it celebrated the successful implementation of a radical technology idea: evacuate a chamber and set a flywheel spinning inside of it. With no air to slow it down, the flywheel's momentum will continue, deterred only by the forces of gravity and a small drag from its bearings. Put a slew of these flywheels together, and you've got an energy storage system with none of the technology constraints of chemical batteries, and none of the siting hurdles of pumped storage.
This seemed like a slam-dunk, and from a technical perspective, it was. Except for certain teething glitches, the $69 million Stephentown facility has operated flawlessly, delivering small bursts of power into the grid for on-demand voltage support. But from a business perspective, Beacon's project faced two major problems that ultimately drove the company into bankruptcy, just a few months after the Stephentown plant went live.
Blame it on government regulation, if you will. But in reality, it was just plain politics.
Fortnightly spoke with Andrew O. Kaplan in April, to learn what happened to Beacon Power, and what lessons the industry should learn from its story. Kaplan is a partner at the law firm Brown Rudnick in Boston, which represented Beacon Power in its filings before the Federal Energy Regulatory Commission (FERC), as well as its bankruptcy and sale in March 2012 to private equity firm Rockland Capital.
Fortnightly: What happened at Beacon Power? How did this company go from triumph to failure so quickly?
Kaplan: New technology doesn't always fit into a regulatory structure that's been around for 50 or 60 years. When you try to put a square peg into a round hole, it's not going to fit. The problem with storage systems is that they do the same thing that generators do, but they're not generators. However, they're also not T&D systems. They don't fit into any of the categories.
FERC issued Order 890 in 2007, which said we don't want discrimination against non-generators on the grid. But as it turned out, not every independent system operator (ISO) had the exact same thing in mind, in terms of what FERC was trying to say. It takes time to work through FERC compliance filings, but the eventual result was that storage systems were allowed to go onto the grid in most places.
Beacon built a project in New York with a [$43 million] loan guarantee from the Department of Energy, and with equity from private investors. The facility became operational last July and did exactly what it was supposed to do. But gas prices dropped, and Beacon saw they weren't going to earn as much revenue as they'd thought. That's because the compensation mechanism that the New York ISO uses to pay for storage is based on what they pay for generation, and flywheels don't actually generate power.
Beacon's flywheel takes four to six