Vendor Neutral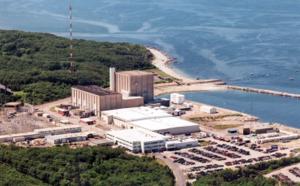 & Light. The alliance expects to support Westinghouse in its application to secure Department of Energy (DOE) investment funds for SMR projects with the potential to be licensed by the NRC and achieve commercial operation by 2022. One such project is a proposed SMR at Ameren's Callaway Energy Center in central Missouri.
Xcel Energy awarded Outland Energy Services a contract to provide operations and maintenance services at three Xcel Energy wind farms totaling 328 MW until 2017. In Minnesota, Outland will provide services for the 201-MW Nobles wind farm in Nobles County, and the 100.5-MW Grand Meadow wind farm in Mower County. Both sites use GE 1.5-MW turbines. In Colorado, Outland will provide O&M for the 26.5-MW Ponnequin site, which uses both Vestas 660-kW and NEG-Micon 750-kW turbines. 
RMT and  First Wind  on May 1, 2012, began major construction at the Palouse Wind project in northern Whitman County, Wash. RMT is serving as general contractor on the site, providing engineering, procurement, and construction of the civil and electrical infrastructure, including installing 58 Vestas 1.8-MW wind turbines. The civil infrastructure includes roads, crane paths and pads, and turbine foundations. The electrical infrastructure includes a 34.5-kV electrical collection system, transmission line, and substation. RMT also is responsible for tower erection, construction of an operations and maintenance building, and storm water management. RMT began civil construction at Palouse Wind in October 2011, and turbine erection will commence this summer, with startup before the end of 2012.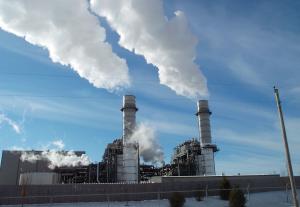 Energetx Composites began building 150-foot-long wind turbine blades under its first major contract with a turbine supplier. Under the new contract, Energetx will supply the firm with turbine blades for the next 2.5 years. The blades will be sent Boston to be tested and certified before they're installed on wind turbines.
Heliae, an Arizona-based algae technology company, broke ground on a commercial project to demonstrate the scalability and economics of its algae production process. Located on 20 acres adjacent to the company's headquarters in Gilbert, Ariz., the facility will take about 18 months to build. Large-scale algae production is intended to supply feedstock for companies in various industries, including energy, agriculture, chemicals, etc. Salim Group, an agri-food conglomerate based in Indonesia, in early May invested $15 million in Heliae to support the company's expansion.
The Nuclear Regulatory Commission (NRC) decided to renew the operating license for Entergy's Pilgrim nuclear power station in Plymouth, Mass. The NRC determined that no safety or environmental issue at the plant precludes a 20-year license renewal. Entergy filed Pilgrim's license renewal application on Jan. 25, 2006, making it the longest license review on record. The plant's original 40-year license was scheduled to expire on July 8, 2012. Pilgrim's renewed license enables the plant to operate until 2032. The 688-MW plant generates enough electricity to meet nearly 10 percent of the power demand in Massachusetts.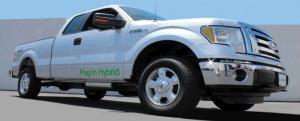 Research on more than 4 million absorbent minerals showed that new materials could help electricity producers reduce as much as 30 percent of the parasitic energy costs associated with removing carbon dioxide from power plant emissions. The research by scientists at Rice University , the University