Carbon Costs: The Coming Battle
Where are prices going, and where have they been?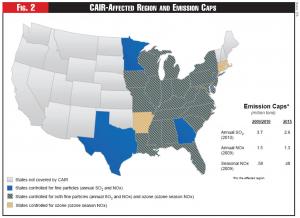 by 2030, regardless of when they went on line. Sens. John Kerry, D-Mass., and Olympia Snowe, R-Maine, introduced a bill cutting economy-wide GHG emissions by 65 percent by 2050 by creating a cap-and-trade program and setting new standards for automobiles and electricity generation.
Power Proposals
Some proposals are focusing on the power sector, usually the first target of environmental regulation because large stationary emission sources are easiest to regulate. Sen. Dianne Feinstein, D-Calif., introduced legislation to reduce power-plant GHG emissions by at least 25 percent as part of a broader strategy to be proposed later. Feinstein's Electric Utility Cap-and-Trade Act would start by capping emissions at 2006 levels in 2011 and then lower the cap to 2001 levels by 2015. From 2016 to 2020, the cap would be lowered an additional 1 percent a year, resulting in emissions that are 25 percent lower than projected levels.
The utility cap-and-trade bill is co-sponsored by Sen. Tom Carper, D-Del., who sees it as an extension of his previously introduced legislation, the Clean Air Planning Act (CAPA). CAPA also calls for cuts in NO X, SO 2 and mercury emissions, and caps CO 2 emissions at current levels in 2010 and 2001 levels in 2015. But progress on the bill has been stalled by diverging views between Carper and co-sponsor Lamar Alexander, R-Tenn., on allowance allocation.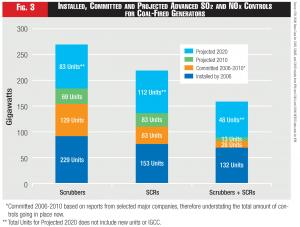 Alexander recently introduced his own Clean Air/Climate Change Act, which includes similar emissions caps as CAPA but uses a different allocation method. Sanders also has introduced a utility sector bill that would require a 17-percent reduction from 1990 levels by 2025.
While the details of allowance distribution will be contentious, it is the stringency of the cap and the baseline that will be the biggest price driver. All of the above proposals will increase the cost of producing power by making generators factor in the cost of carbon allowances.
Senate Energy and Natural Resources Committee Chair Jeff Bingaman, D-N.M., has a plan to limit the economic impact of climate legislation by using an economy-wide intensity target. Economic growth would not be restricted by an outright emissions cap, and cost would be limited by issuing unlimited allowances if the safety valve price is reached. In a discussion draft circulated in January, emissions intensity would be reduced 2.6 percent a year between 2012 and 2021, and 3 percent a year thereafter.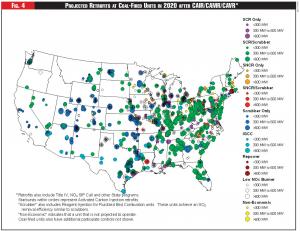 Initial estimates indicate this would result in a 75 percent reduction in emissions growth from 2013 to 2020. It would place a cap on upstream GHG emissions, regulating sectors including oil refineries, natural-gas producers and coal mines. Bingaman says he will increase the originally proposed $7/metric tonne safety valve price and strengthen the targets. An Energy Information Administration (EIA) analysis of the proposal found that the safety valve would inhibit emissions reductions after about 2025, as most companies would find it more affordable to pay rather than control emissions. But the plan would cost just 0.1 percent of U.S. gross domestic product (GDP) through 2030, EIA said.
A majority of the Senate voted for Bingaman's 2005 resolution calling for