Energy Technology: Cultivating Clean Tech
New Models for Energy RD&D: A new 'Clean Energy Institute' could lead the industry's war on climate change.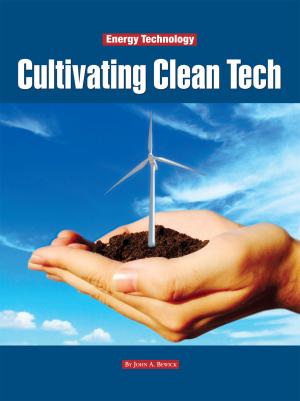 When the U.S. Department of Energy abruptly cancelled its agreement to fund the billion-dollar FutureGen project in January, it represented a loud wake-up call for the nation's electric utility industry.
FutureGen's demise shows convincingly that government-funded and -managed research, development and demonstration (RD&D) alone cannot provide the reliable path forward to produce the commercially feasible technologies critically needed to achieve a low-carbon energy future.
The stakes are huge. Lawrence J. Makovich, vice president and senior adviser at Cambridge Energy Research Associates (CERA), projects that $22 trillion will be invested worldwide in clean-energy technology during the next twenty-five years. Yet, for the utility industry, the technology needed to generate power from coal without massive carbon emissions remains to be demonstrated commercially. Further, advanced light-water reactors face major hurdles, such as the need for spent-fuel storage, high capital costs and an untested licensing process. And these represent just two of a basket of technologies that are not ready for prime time.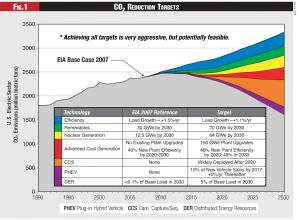 The industry and the nation may need a new umbrella organization to manage a massive effort to coordinate and advance energy solutions quickly and efficiently. Creating such an organization, and identifying a leader, presents political and practical challenges, but it may be preferable to the current grab-bag of unfocused and overlapping government and private-sector initiatives.
Too Little, Too Late
Former Undersecretary of Energy David Garman, noting that $73 billion has been spent on applied energy research since the Department of Energy was created, argues that critics of the department are unreasonable if they expect this sum to make America energy independent or to solve the greenhouse-gas emissions problem. The scale of the problem is too great, and, in many respects, DOE is overburdened as a government agency.
In a recent discussion paper, Garman writes:
"Even those who work in the Department of Energy and have great affection for it are often frustrated by the constraints DOE must contend with to advance energy technology. The annual budgeting and appropriations process, the Federal Acquisition Regulations, rules governing the treatment of intellectual property, the shifting priorities of political appointees who come and go, the polarized, partisan political atmosphere in Washington, and the sheer scale