Nuclear Standoff
Can climate-policy brinksmanship create a sustainable nuclear industry?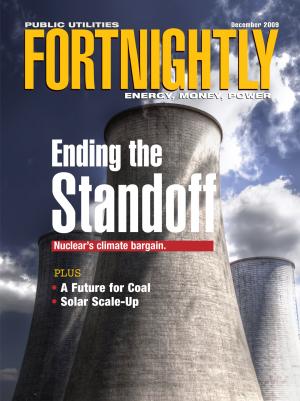 America's long nuclear standoff might be coming to an end.
With lawmakers wrangling over climate-change regulation, the political calculus favors nuclear energy more strongly than it has in decades. If Congress enacts a climate-change bill, the nuclear power industry likely will enjoy stronger federal support, with bigger loan guarantees for new plants and further improvements in the licensing process. Such measures could break the deadlock that has stalled new construction for so long. However, a sustained nuclear renaissance might depend on policy changes more fundamental than can be accomplished as part of a climate-policy bargain.