Understanding the New Energy Consumer
Unlocking value in the evolving energy marketplace.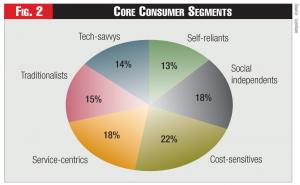 providers to buy electricity and choose an electricity pricing program or to obtain personalized information about their electricity usage (73 percent and 67 percent, respectively) (see Figure 1) . Further, the study's findings indicate that energy providers can build on the relatively high level of trust consumers have in them compared to alternative suppliers. Twenty-eight percent of respondents trust their utilities to provide them with information about how to take actions to optimize their energy consumption. Online sites are close behind (22 percent), while retailers are currently the least trusted (14 percent).
Of course, every geography and regulatory framework presents a distinct reality. The level of competition each utility or energy provider will face—and how much time it has to prepare—varies. However, utilities and energy providers are wise not to take a wait-and-see approach. On the contrary, they have an important opportunity to help shape and participate in the evolving energy marketplace. But to do so, they should consider reshaping their customer operations—with a clear focus on innovation, product development, customer centricity, and diverse partnerships.
To that end, utilities and energy providers are advised to focus on three core areas that are fraught with change and opportunity: advancing customer and operational data analytics, building an effective innovation engine, and developing a new approach to defining and serving the energy consumer.
Information: The New Currency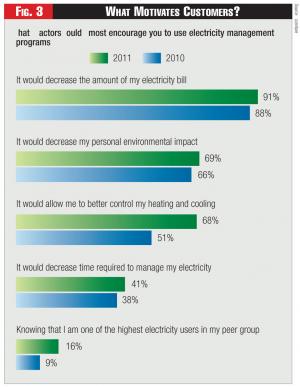 Smart technology and channel proliferation will generate vast quantities of data that utilities can use to understand—in real time—consumer response to sales and marketing initiatives and demand-response programs. Just how much data will be produced is anyone's guess. However, it will certainly be enough to help utilities deepen consumer knowledge through a detailed view of consumers' values, expectations, and past interactions.
Accenture's research confirms that energy consumers have a diverse set of preferences. When asked to trade off attributes of energy management programs, energy consumers can be segmented into six distinct and actionable global segments (see Figure 2) . That diversity drives the need for differentiated propositions and experiences.
In the evolving energy marketplace, how well an energy provider understands consumers and applies that insight across its business will be the difference between leading or falling behind. After all, competitors—within and outside the energy industry—will also be gathering and analyzing customer information. Utilities and energy providers need to leverage their short-term advantages— i.e., the vast customer and meter data they already possess, and their incumbent positions as their customers' energy providers, before this data is used against them by current or future competitors. Leading energy providers will compound that advantage by augmenting traditional customer insight and segmentation capabilities based on consumer needs, values, and behaviors with new types of customer data from bi-directional channels, such as smart meters and social media sites. By tapping into the full potential of customer insight, utilities and energy providers can further strengthen consumer relationships and deliver differentiated products and services—both of which are critical to protecting existing business and rising to new competitive challenges.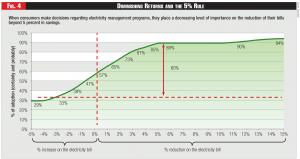 As utilities increase their reach in the beyond-the-meter market, they might also choose, or need, to use