Solar Leasing Shines
With meters running backwards, utilities seek a niche.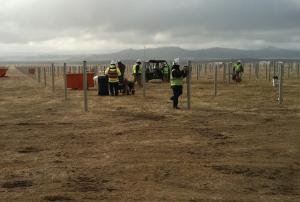 Grenier.
However, he admits that challenges and risks remain. One relates to predictability, which, he points out, everyone in the business must address. "There is fundamental policy uncertainty on a federal level, state level, and utility level," he says.
For customer-owned projects, Smart Energy Capital has created a $180 million financing vehicle for distributed generation projects, partnering with Duke Energy Generation Services (DEGS) and Integrys Energy Services. The companies have created the project finance program to jointly own and operate rooftop and smaller ground-mounted photovoltaic (PV) solar projects that deliver electricity to investment-grade C&I and government customers under long-term power purchase agreements. The program can provide 100 percent of the capital required, including long-term debt and equity, tax equity, and construction financing. Smart Energy Capital develops the projects, arranges financing, and provides construction management. That enables DEGS and Integrys to create a streamlined, end-to-end approach to bringing solar projects to market. "Duke and Integrys ended up investing in our fund, because they felt it was the most efficient way to deploy capital into what they expect to be a significant segment of the renewable energy business," Grenier says.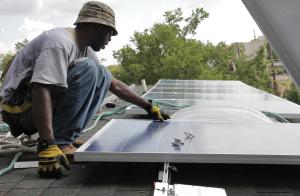 On the utility side, Grenier reports that IOUs are becoming interested in having the company finance their utility-scale solar projects, especially if they want to meet their RPS requirements. "This option is especially attractive to small municipal utilities that don't have access to public financing and may only have a small number of people on staff," he says. For municipal utilities in particular, the company can design a portfolio of peaking plants in their service territories and deliver it in a programmatic way. In addition, public entities can use the tax credits, further lowering the cost of capital. "We will also be announcing a large project with a co-op in the near future," he adds. If the utilities eventually want to own their own systems, they can buy the project from Smart Energy Capital at some point in the future.
On the net-metered side, Smart Energy Capital's goal is to focus on Fortune 500 companies, as well as schools and other government facilities. How do utilities feel about such projects, with the risk of losing parts of their customer base?
"Utilities may struggle with the fact that, on the net metered side, these kinds of projects can reduce their revenue base," Grenier says. "When customers decide to self-generate, this can add up for the utilities. These days, the IOUs are struggling to adapt to a new world where customers have a real choice."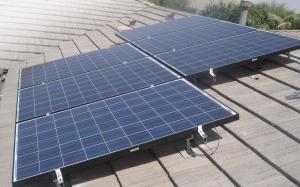 Part of the problem that utilities see in this area might be solved in the future, when solar grant and tax credit programs expire. "It's no secret that solar does need a subsidy in order to be cost-competitive," Grenier says. "If the subsidies go away, the price of power from solar projects will increase."
A 25-Year Hedge
Two of Smart Energy Capital's projects recently were launched in the Town of Prescott Valley, Ariz. In November 2011, construction began for two new solar projects designed to save the town more than $1.5